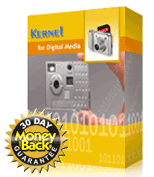 Recover Data - Recover back your lost digital photos & pictures - Photo Recovery
Kernel Recovery for Digital Media is a photo recovery software utility that fully retrieves all lost, accidentally deleted as well as damaged images stored in various digital storages. It can recover precious pictures from Pen Drives, Flash Cards, Thumb Drives, Memory Sticks, Micro Drive, MMC Cards, XD Cards, Secure Digital Card, Hard Disks, Zip Disks, SD Cards and Mini Disks.
Digital Photos that capture enchanting natural beauties and memorable events, may be lost or deleted due to several reasons such as physical damage of digital media, virus intrusion, formatting of disk and others. This digital photo recovery software meticulously scans the system disk to recover deleted or corrupt images from that media. The recovered pictures are displayed as thumbnails which can be easily copied and saved at an appropriate location. You can view the saved pictures using any image viewer software.
Kernel for Digital Media recovery works smoothly with any type of digital card reader or storage media that appears as a drive letter in your computer. It is fast, reliable and user friendly software that enables you in recovering lost or deleted pictures in minutes.
Features of Digital Photo Recovery - Photo Recovery

Successfully retrieves accidentally deleted pictures or photos

Recovers corrupted images or pictures from digital storage media

Fully supports all storage media types such as pen drive, USB drive, Memory sticks, Micro SD card, secure digital card, hard disks and others

enables the users to recover lost or inaccessible pictures due to improper handling and bad sectors of digital media

Capable to recover images or pictures after media formatting

Equipped with Live Update feature which upgrades the software with the latest versions
Supported Image File formats: - Digital Photo Recovery
JPG, JPEG, BMP, TIFF, PNG, GIF, GIFF, PCX, MPEG and MPG
System Requirements for Digital Photo Recovery
Operating System: Windows 95/98/ME/NT/2000/XP/2003/Vista/7/8
Minimum 64MB of RAM
Online Chat Support
Product Screenshot for Digital Photo Recovery

Enlarge Screenshot
Online Product Demo for Photo Recovery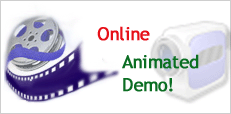 Frequently Asked Questions
Product Awards - Photo Recovery
Testimonials - Photo Recovery