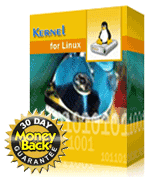 Recover lost data and partitions of Linux JFS - JFS Recovery
Kernel Recovery for JFS recovers corrupt Linux JFS partition data lost due to accidental file deletion, partition deletion, internal node corruptions, leaf node corruptions, journal corruptions, super block corruptions, and directory corruptions.
The JFS recovery software completely scans the damaged hard drive and locates lost partitions, files and folders of the jfs partition. The files and folders recovered are displayed in a list – like structure from where you can easily select and copy the files and folders of your choice to a working disk or volume.
The jfs partition recovery software is secure, easy and simple to access from the damaged, corrupt IBM JFS Linux partitions on all flavors of Linux.
Features for JFS Linux Partition Recovery - JFS Recovery

Recover lost or deleted data from the deleted partitions and missing files and folders

Recovery if the aggregate inode table gets corrupted

Recovery from inode allocation map corruption

Recovery from damaged Leaf Node

Recovery from the corrupted directory entries (B-Tree)

Recovery from damaged Journal

Recovery of data from missing files and folders

JFS Volume recovery if Super Block is damaged

The damaged Super Blocks, Inode Tables, Group Descriptor Block corruptions are efficiently repaired and the software supports recovery from IDE, SCSI, EIDE, SATA, PAN, ZIP, USB and Firewire drives.

Live Update feature is available within the jfs recovery software, to make sure that you always have latest version of the Kernel software.

The software can be used for unlimited time period and can be installed on multiple machines.
Supported File System for JFS Recovery
IBM JFS - All flavors of Linux
System Requirements for JFS Recovery
Operating System: Windows 95/98/ME/NT/2000/XP/2003/Vista/7/8
Minimum 64MB of RAM
Online Chat Support
Related Software(s) for JFS Recovery
Kernel Recovery for ReiserFS


Buy

Download
Kernel Recovery for Ext2, Ext3


Buy

Download
Product Screenshot - JFS Recovery

Enlarge Screenshot
Online Product Demo - JFS Recovery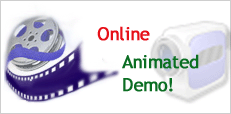 Frequently Asked Questions
Product Awards

View Awards
Client Testimonials

Know what our clients say about us..