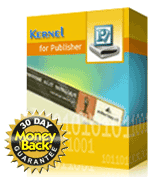 Publisher Recovery - Repair Corrupt Publisher Files - Publisher Recovery
MS Publisher is commonly utilized to create and design promotional campaigns, advertisements, banners, posters by organizations as well as individuals. The files created with MS Publisher application are stored in PUB files which are very susceptible and can get corrupt or damaged. The severe situation of MS Publisher file corruption may create many problems. It is always annoying when all attempts made for recreating Publisher file from the previous backups get failed. Kernel publisher recovery tool enables you to perform the successful recovery of damaged or corrupted Publisher jus within a matter of a few minutes.
Kernel Publisher Recovery Tool repairs the corrupt .pub files with exceptional accuracy rate. The advanced QFSCI algorithm equipped within the software makes sure quick and correct recovery results for MS Publisher. Publisher files usually may get corrupt because of virus attacks, abrupt system shutdowns, and unintended file deletions. The error messages that are faced by users are like –


"File Link Error message when opening Publisher"

"Cannot update object" after opening Publisher

"Publisher unable to open file"

"This is not a publisher file"
But by using Kernel for Publisher recovery software you can easily fix such error.
Kernel for Publisher recovery tool offers you two different options to save the recovered Publisher files: Rich Text format (.rtf) and Publisher (.pub) format. All the images, drawing objects, word art and text from the corrupt Publisher (.pub) file are retrieved successfully. The repaired or recovered Publisher file data is then displayed in word document; if you choose the RTF format for recovery. When you select .pub format the software enables you to view the repaired files in publisher format itself.
The fully functional FREE trial version of Kernel Publisher Recovery tool displays the text, images & other data that can be recovered but it restricts you from saving of whole recovered files. On the other hand, the FULL version of Kernel for Publisher Recovery software allows you to save all the recovered Publisher file data.
Features of Publisher Recovery Software:
Recovers images, drawing objects and word art from the Publisher file
Offers option to save repaired Publisher files in .rtf and .pub format
Embedded with LivePreview technology to display preview of the data that can be recovered
Equipped with user friendly interface and so no technical skills required to operate the software
Supported Versions for Publisher Recovery
MS Publisher versions: 2010/2007/2003/2002/2000
System Requirements for Publisher Recovery
Operating Systems: Windows 95/98/NT/2000/XP/2003/Vista/7/8
Minimum 64MB of RAM
Online Chat Support
Product Screenshot for Publisher Recovery

Enlarge Screenshot
Online Product Demo - Publisher Recovery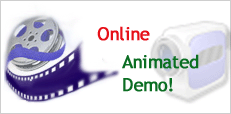 FAQ for Publisher Recovery
Product Awards - Publisher Recovery
Client Testimonials For Publisher Recovery