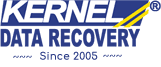 Employee Desktop Live Viewer
Monitors desktop activities (live) + saves them to view later in Windows Media Player.
Allows you to monitor employee's activities for better work performance. Allows live as well as offline recording of activities.
Real time Employee Surveillance - This software helps you being watchful of employee activities in real time, thereby enabling you to have knowledge about employee activities in the network. Pertaining to the software's easy to use interface, the Remote Spy Software can be installed in a domain or non-domain based network environment computers with authorized administrative rights.
Invisible Desktop monitoring - The software runs as a background service in monitored computers and helps to check what employees are doing. Moreover, you can install Agent setup file remotely on the targeted computer and monitor activities in real time. You can select and register as many computers as you want to monitor.
Allows Supervising Dual Monitor - Spy software has been designed intelligently to enable the administrator to monitor desktop activities going on the computers with dual monitors.
Performs Fast and Real-time Monitoring - Whether the employees' computers have Windows 10/8.1/8/7/Vista/XP/2000/98/NT/95 operating systems installed, the Spy software performs speedy desktop monitoring to provide you real time pictures of the activities going on employees' computers. Whatever the employees' are doing, you will be able to watch all activities LIVE.
Complete control over monitored computer - Administrator enjoys complete control over the monitored computer as he/she can view every activity being performed or executed. Additionally administrator can open and terminate any application, lock, shut down as well as restart the monitored computer with a single mouse click.
Schedule Offline Recordings - You can schedule offline recordings of the target computers, when you are not around. It is possible to set different scheduling times and parameters as well as recording time duration for each target computer in the network or in a workgroup. Saving these offline recordings help administrator in ensuring what all was happening in his/her absence and can save the files for watching them later.
Send Notifications and Instant Messages - You can send monitoring notification on the target computer so that employees know that they are being monitored. In addition to this, you can send instant message on the target computer.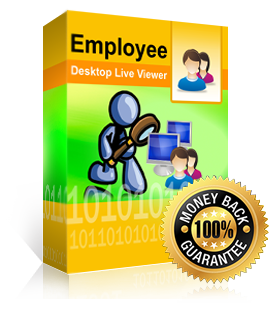 Special benefits
Lifetime license validity.
Instant license delivery by email.
Future updates are free.
Sales and Technical support are available (by Live Chat, Phone, Emails and Tickets.).
Monitor Employee Desktop with Spy Software
Are you losing out important productive hours as your employees engage in unofficial activities during work hours? According to the statistical research, it is concluded that about 60-70% of employees working online use the internet for personalized purpose at least once. It has been observed that employees send personal emails, play games, do shopping, check stock market prices, view pornographic sites and gamble during their working hours. Even employees confess that they get indulged in non- business work online while using the official internet connection.
Use of official internet connection for personal use greatly affects official work which further leads to loss of productivity. To keep a close eye on the desktop activities of employees, the need of an efficient spy tool becomes evident. With it, administrators can always keep the employees under surveillance to monitor whether they are involved in personal or business work. It's an invisible tool that monitors employees' activities without their knowledge.
Kernel PC Spy Software not only helps you to enhance productivity at workplace; but also helps in protecting your private information from security breaches. Furthermore, it also allows you to monitor network activities from a remote place. It shows live videos of multiple desktop users from a single screen. It creates Offline recordings and lets you view them later in AVI file format. You can perform real time monitoring of 'n' number of monitors simultaneously.
Upon using PC Spy Software, you can notice sudden improvement in employee efficacy and productivity. The increased productivity is a result of improved attention towards work, minimal personal web activities, elimination of personal utilization of internet and emails as well as reduced employee time wastage on computer games. Mentioned below are advantages of choosing Employee Desktop Live Viewer software:
Increased employee productivity
Protection from fraudulent activities
Protection from intellectual property and trade secret theft
Record maintenance of company's electronic communications
Free Evaluation Version You can monitor your employees' activities by downloading the free evaluation copy of Kernel PC Spy Software. The free evaluation version of the program is equipped with two setup files; one Viewer setup and second Agent setup. The Viewer set up is installed on the administrator's site while the Agent setup is meant to be installed on the targeted systems. Agent setup can be installed remotely or manually on target computers.
However, the trial version has a limitation and allows the administrator to monitor only a single computer for seven days. Using the demo version you can view and record activities of the registered computer and record screen for 5 minutes. To continue monitoring systems with unrestricted usage, purchase the full version of the software.

Supported Formats
Supports all types of ODG files created by any version of OpenOffice
Operating System
Windows 10/8.1/8/7/Vista/XP/2000/98/NT/95 and Windows Server 2012/2008 R2/2008/2003 R2/2003
Minimum Memory Requirement
64 MB RAM
Disk Space Requirements
100 MB of Free Space
Minimum Hardware Requirements
The Server and Client computer(s) should have the following minimum hardware requirements for effective monitoring:
100 MB of free disk space
For recording purpose: When you perform Online or Offline recording then both the Server and Client (s) should have 500 MB of free space, otherwise recording will not be performed.
128 RAM (256 recommended)
Minimum Pentium IV Processor or more
Network speed and cable should be in very good condition. If the network speed goes down or is not performing as required by the software, monitoring will either disconnect, stop or stick to one screen. To avoid this situation have good network environment.
1.Can I record the ongoing activities while monitoring them?
Yes, PC Spy software enables you to record the activities which you are monitoring, in AVI file format.
2.If I am not available in the office during certain hours then is it possible to view the activities of that period afterwards?
Definitely, PC spy software facilitates its users to create offline recordings so that a user can view all activities that took place in his absence.
3.What all tasks does the software allows me to do other than monitoring the software?
With PC spy software, you can not only monitor the user activities but also remove or add wallpaper, screensaver and can send notifications to the users.
4.While I monitor the employees of my organization, will they find out that I am online?
No, if you don't want your employees to find out that you are keeping a watch on them then you can turn your mode as invisible. For different requirements there are 3 modes available in the software – Stealth, Online or invisible mode.
5.Does the demo version of the software allow monitoring the computers?
Yes, by using a free demo version of the software you can monitor a single computer of a network for a period of 7 days. After that, if you find the software suitable then purchase the licensed version to monitor the computers of the entire network.