It is possible that you accidentally delete a public folder out of haste or ignorance or some other users with authorization deletes it knowingly or unknowingly and want to recover it later. The article is about recovering accidentally deleted public folders from Exchange 2010. If you are going to do the recovery manually, you can use Exchange Management Console or ExFolders services provided with the Exchange Server 2010.
Find next each method described in detail to recover deleted Public Folder in Exchange 2010.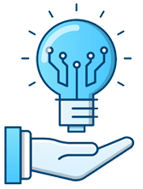 Instant Solution
Try automated tool Kernel for Exchange Server Recovery to repair and recover corrupted, deleted, or inaccessible public folders from offline EDB files.

Recover Exchange 2010 Public Folders
Option 1 – Using Exchange Management Console
Let us see the procedure to recover Exchange 2010 public folders.
Important – Start with restoring Exchange database to a different location from Exchange backup using Windows Server Backup tool.
Initially, open the Exchange Management Console. Go to Microsoft Exchange option, click Server Configuration, and select Mailbox.
Select the Exchange Server name from the server list.
Then select the Public Folder Database name that needs to be restored.
Now dismount the database by selecting Dismount Database from right-click menu.
After this, select Properties option from the right-click menu.

Select the checkbox at the bottom saying, "This database can be overwritten by a restore." Then, click Apply.

Restore the Public Folder Database
To restore the Public folder database, replace the restored public folder to the dismounted location as:
Copy the restored Public Folder database to the location where the Exchange public folder database is restored (its location is generally in C:\Program Files\Microsoft \Exchange Server\Mailbox\).
Now, rename the old database as per your choice and then paste the restored Public Folder database. (Important: the pasted Public folder database name must be exactly same as the earlier present database.)
Open Exchange Management Console again and then select the option Remount to remount the database once again.
Option 2 – Using ExFolders in Exchange 2010 for Recovery
ExFolders has the advantage that it does not require any database backups for recovery. Now, let us see how it helps in recovering an accidentally deleted public folder database.
Download ExFolders tool for Exchange Server 2010.
For Exchange Server SP1 and later, download using this link: h https://gallery.technet.microsoft.com/office/Exchange-2010-SP1-ExFolders-e6bfd405
For Exchange Server 2010, download using this link:http://gallery.technet.microsoft.com/Exchange-2010-RTM-ExFolders-c76c3649
Now run ExFolders from Exchange 2010 (you must store ExFolders.exe in the Exchange bin folder).
Open ExFolders application. From File menu, click Connect. On the Connect page, select Public Folders option, and then click Global catalog.

Now in Public Folder tree, go to the top-level folder. Right-click on it and select Show deleted subfolders option. Doing this will make deleted folder (in Red characters) to appear.

Click the Folder that reappears in Red and click Recover Folder option. Within a few seconds, you can access your deleted Public Folder in your Outlook.
Thus, using ExFolders tool, you have recovered your mistakenly deleted Public Click the Folder that reappears in Red and click Recover Folder option. Within a few seconds, you can access your deleted Public Folder in your Outlook.
An easier option for Exchange 2010 public folder recovery
Exchange 2010 public folder recovery is easier with a professional tool. So, you can try Kernel for Exchange Server. This recovery tool offers complete Exchange recovery of Exchange public folders. The users just need the EDB file of the Exchange Server and the Exchange environment to which it is to be exported. It makes EDB recovery a quite simple task for Exchange administrators.

Tool Process Recover Deleted Public Folders in Exchange 2010
Install and launch the tool on your system and select the Public folder from the home screen.

In the opened window, select Offline EDB file and click Next.

Now, browse and choose the Exchange 2010 public folder file to recover public folders and click Next.


Note: If you're unable to locate the file, then use the search feature to display all the files in your system

Select a scanning mode to fix corruption errors in the EDB file and click Next.

The public folders of the EDB file are added to the tool. Right-click on the specific public folder or root directory and select Export mailboxes to PST.

All the public folders within the EDB file will be displayed on your screen. Select the folder from that you want to recover. Select a location where you want to save the public folders, and then click Export.

Note: You can also select specific public folders based on date, item type, etc. using the smart filtering options of the tool.

The tool will start migrating EDB public folders to PST. Once it is complete, a notification will appear on your screen confirming the same. Click OK to finish the process.

A new window will appear on the screen showing the report of migrated public folders. Click OK to end the process and close the tool.


Summary
In Exchange 2010, public folder recovery is a complex, time-consuming, and unreliable task when performed manually using the Exchange Management Console and ExFolders tool. However, it can be simplified with the use of professional tools like Kernel for Exchange Server as explained in the article with a simple process for instant recovery of Exchange data from any server version including Exchange 2010.