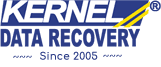 Purchase Kernel Migrator for Exchange
For 1000+ mailboxes, please request a quote
Request now
Special Features

Migrates in all Exchange environments
Kernel Migrator for Exchange facilitates migrations between on-premises, hosted, & cloud Exchange deployments. It supports all these environments at the source and destination ends of the migration.

Migrates the core Exchange data with no loss
Migration of mailboxes and public folders is tough as the possibility of data loss exists. But our solution migrates the entire data without any loss.

Analyzes the environment & calculates the migration time
Our solution analyzes the environment and calculates the approximate time for migration from network speed and the number of systems used for migration. It helps in planning and scheduling the migration.

Migrates in all deployment scenarios
Exchange migration has many possibilities - cross-forest, hosted/hybrid, & intra-forest with options for migration between same and different domains. Our solution has options for all these scenarios.

Shares migration load to improve the speed
With our solution, lack of server resources cannot be a reason for slow migration. Our solution lets you use network computers as migration agents to compensate low resources and to increase the speed.

Migrates everything – from a to z
A complete migration goes well beyond migration of mailboxes and public folders. Our solution helps you migrate Outlook profiles, rules/folder permissions, and mailbox/public folder permissions.

Smooth transition from old to new
To ease the post-migration hazzles, our solution establishes co-existence between the source and destination servers. End users will be able to access contacts, calendar entries, schedules, & invitations on both the servers.

Keeps informed all the way
During the migration, you get to know everything about the migration - starting, stopping, completion, errors, etc. Alerts/notifications from the solution will reach the inbox and report console on every milestone of the migration task.