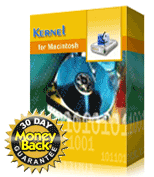 Mac Data Recovery - Recover lost data and partition of Macintosh
Kernel Recovery for Macintosh is a data recovery solution that successfully retrieves deleted, lost and inaccessible data from the volumes of Mac operating system. It can effectively recover lost, missing and deleted partition of Mac drives while resolving corruption issues of Mac volumes data. Mac data is lost due to bad sectors, partition table corruption, disk initialization, master directory block or volume header corruption, catalog file corruption and catalog files node corruptions.
Kernel Recovery for Mac is the stupendous software to recover lost, deleted or missing files from corrupt Mac volumes. It is integrated with advance QFSCI algorithms to perform recursive scanning of damaged drives and searching the lost partitions, files and folders. After extracting the data, the software displays the entire recovered files in hierarchical structure, where from the user can select and save selected or all data in his local drive.
Features for Mac Data Recovery Software

Recovers Deleted or Missing Data:
Recover lost/missing data and formatted partitions of Mac drive

Effective Recovery:
Recognizes and preserves long file names when recovering Mac files folders and provides full recovery support for IDE, EIDE, SCSI and SATA drives.

Live Update: Mac Data Recovery Software
Live Update feature is available within the Mac data recovery tool, to make sure that you always have latest version of the Kernel Mac recovery software.
Supported File System for Mac Data Recovery Software
HFS, HFS+, Apple Mac OS X operating system as well as Apple Mac OS 9.x and higher
System Requirements for Mac Data Recovery Software
Operating System: Windows 95/98/ME/NT/2000/XP/2003/Vista/7/8
Minimum 64MB of RAM
Online Chat Support
Product Screenshot for Mac Data Recovery Software

Enlarge Screenshot
Online Product Demo - Mac Data Recovery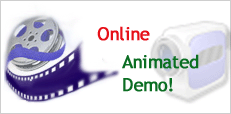 Frequently Asked Questions - Mac Recovery
Product Awards - Mac Data Recovery Software
Client Testimonials - Macintosh Data Recovery

Know what our clients say about us..