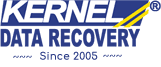 Kernel for PST Split
Split large PST files in to smaller
Splits large PST files according to the user requirement.
Splits even Password Protected PST files.
Allows to browse or search for PST files on a selected drive.
Splits PST files based on Date, Email ID, size, or folder.
Allows to extract all selected PST folders in to a single PST file.
Create separate PST files for selected folders.
Maintains data integrity while splitting PST files.
Supports all versions including Outlook 2016
Easy Refund Policy
Perpetual License
Unlimited files recovery
Electronic Delivery
Features of Outlook PST Splitter

Reduces Outlook PST Size Instantly
PST Splitter can split large-sized PST file in to small ones in just four simple steps. The process takes a couple of minutes only. And Split PST tool works with very large PST files too.

Splits Password-protected PST Files
This utility can split Password protected PST files too. You can split PST file simply by providing the password when the tool asks for it. And the tool works even if the password is complex.

5 Advanced PST Splitting Options
The Outlook PST Split tool is integrated with advanced splitting options to split Outlook PST file based on date, email ID, or size. Also, it has options to create a separate PST files for every folder, and to extract selected folders into a PST file.

Preserve Data Integrity
This utility does not alter the original data while splitting PST files. It preserves data integrity and folder hierarchy intact. Kernel for PST Split also retains metadata of items such as Cc, Bcc, to, from and Date/Time of items.

Intuitive User Interface
Split PST tool has an interactive user interface which makes it easy to understand even for non-technical people. Due to its friendly interface, novice users also can use this utility.

Support all latest Outlook versions
This tool splits PST files created in all Outlook versions. It is compatible with all versions of Windows OS and MS Outlook including the latest versions like Windows 10 and MS Outlook 2016.
MS Windows Operating System:
Windows 10/8.1/8/7/Vista/XP/2000/98/NT/95
MS Outlook versions:
MS Outlook 2016/2013/2010/2007/2003/2002/2000/98/97
System Requirements:
Pentium Class Processor, 512 MB RAM and 50 MB of free disk space for software installation
1.What is the need of splitting PST file?
MS Outlook can be damaged due to PST file size issues. There are times when the mailbox consists of several PST files that are huge in size and have no use. The user must regularly delete such files or save the crucial data offline. However, this entire process of checking and removing the PST files require a lot of time. With Kernel for PST Split, users can quickly split PST file based on various categories and let the user manage file data efficiently.
2.Can I split my PST files selectively?
Yes, the Kernel for PST Split allows you to manage PST file data by allowing you to split large PST files based on email ID or date. Users can extract selected folders into a PST file and Split PST file into multiple PST files as and when required.
3.Will the splitting of PST files change any of my data contained in those files?
No, the software takes care of everything contained in the PST file. Kernel for PST Split software preserves the Meta data of original PST file including particulars like To, From, Cc, Bcc, Date, Time etc. as it is.
4.How do I trust the tool?
You can download the trial version of this software and check before hand. The free version allows the user to split PST file and save the first 5 items from every folder that is selected. In order to save everything, you need to purchase licensed edition of Kernel for PST Split software from our safe websites.
5.Is the software usage tricky? I cannot use a very technical tool for such thing.
The software is easy to understand and embedded with graphical interactive screens that simplify the entire PST split process. You just need to download and start the software. Locate the PST file, define the Split options and proceed towards saving of the files once the process is complete. It can be used by an expert or novice computer user with ease.
Client Testimonials
Nice tool! I was unable to access a PST file in my MS Outlook because of its size. When I realized that the size of the PST file was the problem, I used Kernel for PST Split tool. It resolved all my issues as I could split my large file in to small PST files. "

Maria Joseph.

Thank you! I was having a large password-protected PST file and I was not able to access it in Outlook. But using split PST tool, I could split it into many small PST files, that too in as per my specifications. "

Clark Kent Jr.
| Software features | Trial version | Full version |
| --- | --- | --- |
| Splits large PST files | | |
| Maintains data integrity of PST files | | |
| Saving after splitting PST files | First 5 items from each folder | Unlimited |
| Splits password-protected PST files | | |
| Spilts Outlook PST files of all versions | | |
| | | |