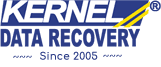 Features of Kernel OST Viewer Free tool
Scans OST files and displays content like emails, contacts, etc
Accesses healthy as well as damaged or corrupted OST files
Opens OST files without MS Outlook/Exchange account
No need to have a connection with Exchange Server for accessing OST files
Saves email details in HTML format
Has very interactive user interface
Compatible with all Windows Operating system including Windows 10

Looking to get more useful features?
Exports OST Emails, contacts, deleted items, etc. to PST file
Maintains data integrity while converting OST data files into PST files
Saves OST data to office 365, MS Exchange, Domino, & GroupWise
Saves large OST files in multiple PST files
Has intelligent filters for selecting the OST items before saving
Saves OST data in different file formats like PST, DBX, HTML, etc
Displays OST data for preview before saving
Compatible with all versions of MS Exchange, MS Outlook, and Windows OS

Kernel OST Viewer
Kernel OST Viewer is a remarkable third-party tool engaged in providing the preview of email items contained in OST files even without accessing exchange servers. Due to its outperforming strategy, most system administrators prefer this tool. Some of the points that make this tool commendable are as follows:

No exchange server needed
Kernel OST Viewer has been designed with an utmost clear motto of no requirement of Exchange Server to view OST file contents. Once installed, you can carry on the task of easy selection and scanning of respective OST file.

Provision of Comprehensive File Analysis Report
The software lets you extract outlook OST file and at the same time provides the detail of different item types like email, contacts, notes, email flow density as per data or sender by generating the detail File Analysis Report.

Find Option for OST File Items
The tool is well integrated with advance searching option that enables its user to perform search operation within the selected OST file. All that you require is check and un-check the folders and define different criteria's like: search by "to" or "from" email ids or "Subject" etc.; to further filter all the items.

Clear OST File Viewing
The tool provides Simple View & Advance Properties View options to view the email. While simple view option displays the preview of email along with attachment (if any), another option helps viewing the properties of an email message.

Opens password protected file
Free portable OST viewer is very much well equipped to open even the password-protected .OST files. In fact, it doesn't matter whether the user knows the password or not.

Windows OS Platforms:
Windows 10, 8.1, 8, 7, Vista, XP, 2000, 98, NT & 95
MS Outlook:
Outlook 2016, 2013, 2010, 2007, 2003, 2002, 2000, 98 & 97
Outlook Express:
Outlook Express 6.0, 5.5, 5.0 & 4.0
MS Exchange Server:
MS Exchange Server 2016, 2013, 2010, 2007, 2003, 2000, 5.5 & 5.0
1. How Kernel OST Viewer really assists?
Kernel OST Viewer is a free tool developed by Kernel Data Recovery to provide an immediate assistance to the users who need a stable solution to view the content present in OST file. The entire content of corrupt OST file can also be viewed in few clicks.
2. Does it require any license or subscription?
Being a free tool developed for immediate action, Kernel OST Viewer does not require any license to activate or subscription for any updates.
3. Do I need any change or upgradation in my OS before installing Kernel OST Viewer?
Any change or upgradation in OS depends upon if Kernel OST Viewer supports that version. Before doing any modification, you have to look thoroughly the supported versions by Kernel OST Viewer.
4. Whom should I contact in case of any query?
In case of any query, you can immediately contact to our technical support team either through phone or using live-chat software. Your response will be shortly prompted on your system screen once live-chat gets initiated.
I tried many OST repair tools to view the OST files that contains my folder, but it was of no use. I was told to use Kernel OST Viewer. It has certainly got many remarkable features.

Serena Jones
Kernel OST Viewer-A perfect tool for every office goer. An extremely powerful and impeccable software. One should use it at least once as it is FREE.

Jonathon Brooks
Believe in the best third-part tool-Kernel OST Viewer-A must use tool for every office.

Marie