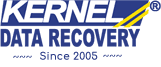 Kernel for Outlook Duplicates Remover
Quick and Easy Removal of Duplicate Items from Outlook PST files.
Extensively searches for duplicate items:

Software extensively perform the search operation in finding out duplicate items in all or selected mailbox folders. The tool is well integrated with two searching modes for searching duplicate items- Standard and Advance.

Various options to deal with duplicate items:

Once duplicate email items are found, they can be permanently removed, marked as expired, flagged or copied, or moved to a subfolder

Time range selection for searching:

Facilitates the users to select time range of messages and posts for scanning and detection of duplicates

Saving options to save comparison results:

Provision of saving compared or duplicate results in either .csv format or .html format

Full support to MS Outlook 2000 and above version:

The software is fully compatible with MS Outlook 2016/2013 (both 32 bit and 64 bit)/2010/2007/2003/2002/2000/98/97 to remove duplicate items

Available for free evaluation:

Demo version of the software is also available for 30 days of trial period
Easy Refund Policy
Perpetual License
Unlimited files recovery
Electronic Delivery
Features of Outlook Duplicates Remover Tool

Instant Outlook Duplicate Removal
Kernel for Outlook Duplicates Remover finds and removes Outlook duplicate emails instantly from the Outlook folders. Also, it provides multiple options for dealing with duplicate Outlook items. All these options are easy to use too.

Best Outlook Duplicates Finder
The Outlook duplicate remover quickly searches for duplicate items. It has two modes – Standard and Advanced. In Standard mode, duplicate items are searched in the same folder whereas in Advanced mode, duplicate items are searched in all selected folders.

Find Outlook Duplicates by Comparison
You can find Outlook duplicate items by comparing items by criteria like Sender name, Receiver name(s), Internet header, Date and time of sending, and Attachment file(s). This is the easiest way to find Outlook duplicate emails and other items.

Options to Manage Outlook Duplicates
The tool provides many options to deal with Outlook duplicate items. You have options like - delete permanently, mark as expire, move to Deleted Items folder, put flag, copy to folder, and move to folder.

Remove Outlook Duplicates in a Date Range
Using its filtering option, you can look for duplicate items in a specified period. It can be used in two ways: Select predefined period - in which you can search for latest 1 week items, latest 1 month items, etc. and Specify Time period manually – in which you can provide a date range.
Remove Outlook Duplicate Contacts & More
This tool is an Outlook duplicate contacts remover too. It helps to find and remove Outlook duplicate Calendar entries, contacts, emails, and more. For this, just make sure that you select the corresponding folders in the mailbox hierarchy while searching for duplicate items.

Save/Resume Duplicate Removal Task
You can save the Outlook duplicate removal process as a task with a name and description. Then you can Export this task to the desired location on your hard drive. It will be saved in .NUTX format. And using Import option, you can resume this task again on the tool.

Remove Duplicate Emails in Outlook 2013/2016 and more
This utility removes duplicate emails in Outlook 2013, 2016, and all other versions. So this is the best tool if you are looking for an Outlook duplicate remover that supports all the versions of Outlook.
MS Windows Operating System ( 32bit/ 64bit ):
Windows 10/8.1/8/7/Vista/XP/2000/98/NT/95 and Windows Server 2012/2008 R2/2008/2003 R2/2003
MS Outlook versions:
MS Outlook 2016/2013 (both 32 bit and 64 bit)/2010/2007/2003/2002/2000/98/97
System Requirements:
Pentium Class Processor, 256 MB RAM and 50 MB of free disk space for software installation
1.How do I use this tool?
Kernel for Outlook Duplicates Remover is easy to use and efficient software. You just need to download and start working with it. Install and start the software, check for duplicated based on your options and remove the items accordingly. Based on various options, user can search and manage the duplicate Outlook files.
2.What are the options available to remove duplicity in an Outlook file?
With Kernel for Outlook Duplicates Remover, users can search and remove duplicate items accordingly. One can select these files based on properties such as sender email, text, sender name, internet header, subject, date and time of sending, receiver name and attachment files.
3.How does the software work?
The software searches for duplicate items in all Outlook folders selected by the user and based on the criterion provided. When it finds a duplicate item, it marks them as expired, flags the file, copies it to a folder, delete the item permanently, moves it to Deleted items folder or moves it to another sub folder as told by the user.
4.I want to check if my Outlook folder has duplicates and then proceed towards deleting them. Is there any possibility I can do that before buying the tool?
Yes, Outlook Duplicates Remover software is made available in free trial version as well. You can download the free tool and check for duplicates. Additionally, you can also remove 10 duplicate items from each folder free of cost. If needed, you can purchase the licensed edition to remove all duplicate items with no restriction.
Client Testimonials
The Outlook Duplicate Item Remover tool is the best utility I have come across. I recommend this tool to all with large PST file issues. "

James Chadwick

I was troubled by duplicate emails in Outlook after importing a PST file in to my mailbox. I found unnecessary emails in every folder. But managed it with the Outlook duplicate removal tool. Undoubtedly, the best tool for duplicate removal with a user-friendly interface. "

Peter Hughes

The tool helped me to search duplicates within in a date range. Nice interface too. It is quite easy to remove the duplicate items without any risk. "

Miranda Gates

Outstanding experience with the tool. I found an easy solution to check the size of my growing PST files. Its simple and efficient features impressed me a lot. "

Dennis Brown
| Software Features | Trial Version - Free | Full Version - Licensed |
| --- | --- | --- |
| Finds duplicate items | | |
| Removes duplicate items | | |
| Removes duplicate items in a specified period | | |
| Multiple options to deal with duplicate items - Mark as expire, Copy/Move to folder, Delete, Put flag, etc. | | |
| Removes duplicate emails in all Outlook versions | | |
| Capacity to remove duplicate items form Outlook | Maximum 10 duplicate items per folder | Unlimited Outlook duplicate items |
| Validity period | 30 days only | Life-long validity |
| | | |