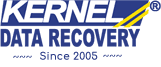 Features of Kernel PST Viewer Free Tool
Displays Outlook PST data without MS Outlook installation
Shows emails and other mailbox items in an Outlook-like interface
Available free of cost forever
Scans even large & corrupt PST files and displays their emails
Enables search within the mailbox by From, To, Subject, etc.
Supports ANSI and UNICODE formats
Generates File Analysis Reports (even for corrupt and inaccessible PST files)
Easy and straightforward to use interface
Supports all Windows OS and MS Outlook versions

Looking to get more useful features?
Restores damaged Outlook PST files efficiently
Repairs very large, password-protected & encrypted PST files
Recovers deleted emails along with attachments
Exports recovered emails to Exchange, GroupWise, Office 365, Gmail, iCloud, Yahoo, Outlook.com, etc.
Saves retrieved emals in various formats – TXT, MSG, HTML, EML, MBOX etc.
Works on read-only mode eliminating any chance of altering the original content

Kernel PST Viewer
Kernel Outlook PST Viewer is a perfect tool that provides a solution to view multiple PST files which having various mailboxes in absence of MS Outlook. This utility loads the entire mailboxes and provides an instant preview. In fact, this smart tool has got some essential features like:

Free availability with no maintenance
Kernel Outlook PST Viewer is a freely available tool that can be easily downloaded without spending a single money and time.

Facilitates access to password-protected file
Kernel Outlook PST Viewer easily accesses the content of the even password-protected PST files. It works independently and scan the PST file.

Makes File Analysis Report accessible
Besides extracting every bit of information of the email, the File Analysis Report is generated by the tool allowing users to view all data item types like email, contacts, notes, email flow density as per data or sender.

Search Items within PST File
With the tool, one can find items within EDB file's emails and may also filter the results. Also, it allows user to filter emails using criteria like; To, Subject, email addresses, etc.

User-friendly GUI
Free portable PST viewer tool is designed with easy to access concept in which an individual can perfectly use it without any technical glitches. In fact, the retrieved email folders like inbox, outbox, drafts are shown in an exact similar manner as being displayed in interface of MS Outlook.

Windows OS Platforms:
Windows 10, 8.1, 8, 7, Vista, XP, 2000, 98, NT & 95
MS Outlook:
Outlook 2016, 2013, 2010, 2007, 2003, 2002, 2000, 98 & 97
1. How Kernel Outlook PST Viewer works?
Simply, it involves critical algorithm that carries out entire process of previewing PST files even in the strict absence of MS Outlook. Therefore, it is useful even for those users who have not installed MS Outlook in their systems.
2. Are there any hidden service charges?
No, absolutely not. There are no hidden charges. Kernel Outlook PST Viewer is available free of cost.
3. How does Kernel Outlook PST Viewer react when severely damaged PST files are presented?
Kernel Outlook PST Viewer is independent of the level of PST file corruption. It simply scans the data out of damaged PSTs and presents it to the user even in the absence of MS Outlook platform.
4. What to do if I fail to preview the PST file?
Kernel Outlook PST Viewer has been designed in such a manner that it is impossible for the user to fail to preview the PST file even in case of severe corruption. Thus, it can be concluded that tool has user-friendly GUI that guides the user throughout.
Astounding features of Kernel Outlook PST Viewer has made an impossible task possible. I really thank Kernel Data Recovery for developing such great tool.

Michelle Brown
I heard about this tool, when IT professionals told about it. I guess Kernel Outlook PST Viewer is most recommended tool for previewing of PST files.

Zubin Ark
Without any doubt, I personally recommend all professionals to use Kernel Outlook PST Viewer to preview their damaged PST file content even in complete absence of MS Outlook platform.

Michael Stwark