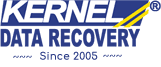 Kernel for Windows Data Recovery
Restore Total Files and Folders of Corrupt Windows PC and Removable Drives
Fixes Windows corruption errors from both logical and physical devices
Extracts all your valuable files – songs, photos, documents, etc. without any alteration
Recovers lost and permanently-deleted files and folders – no file size limitations
Assured data recovery against corrupt FAT16, FAT32, NTFS, and NTFS5 partitions.
Recovery in three steps – a) Select the corrupt drive, b) preview data, c) save it
Easy data recovery from removable drives – USB, IDE, EIDE, SCSI, SATA, PEN, ZIP drives
Preview your recovered files and folders, before saving.
Supporting all Windows versions - 10, 8.1, 8, 7, Vista, XP, 2000, 98, NT, 95
Try Demo version for free – to instantly view your lost files and folders.
Easy Refund Policy
Perpetual License
Unlimited files recovery
Electronic Delivery
Kernel for Windows Data Recovery Features

Fixes Windows Corruption Issues
Whatever be the reason for data loss – be it a corruption in hard disk/ Windows File system, accidental/forceful deletion, virus attack, or anything else. Recover your Windows data file – in its original shape while preserving its full properties. Windows data recovery tool can effectively fix issues in FAT16, FAT32, NTFS, and NTFS5 partitions.

Recover All Valuable Files
Windows data recovery tool can proficiently recover all your lost files and folders, containing your valuable data (photos, video clips, movies, email files, database files, documents, archives, etc.), as it is. You can specify 'File Types' and 'File Size' options to recover and restore, only the important files and folders.

Instant Searching of Files
Find any type of files immediately, upon the recovery – using Find Files and File Filters options. Find files allows instant searching of files only for a particular type of format – such as xls files, to list down all Excel files. Whereas File Filters option, allows the users to define multiple file types at once (like xls, pdf, docs) for even enhanced search results.

Configure Recovery Settings
Define your recovery settings with 'Setting' option to allow the tool to search lost files and folders based on – sectors to be read in single attempt, overwrite/rename/skip duplicate entries, include deleted files, number of retries on bad sectors, and other factors.

Recovery from Corrupt External Drives
Windows Data recovery tool is not just limited to PC file recovery, but you can connect the external storage drives in PC (like pen drive, external HDD, mobile drive, SCSI, IDE, EIDE, SATA, PEN, and ZIP drives), to retrieve lost files and folders from them.

Live Preview of Recovered Files
View your data files immediately after the recovery. The tool supports the preview of more than 70 different files types within the tool. User has the complete access to open and read the recovered files and folders – in details, before saving them to the respective location.
Supported File Systems for Windows FAT and NTFS Data Recovery
FAT16, FAT32, NTFS, and NTFS5 file system
Operating System:
Windows 10/8.1/8/7/Vista/XP/2000/98/NT/95
Windows Server:
Windows Server 2012/2008 R2/2008/2003 R2/2003
Hardware Requirement:
Minimum 64MB of RAM
1. Under what circumstances Kernel for Windows data recovery software proves helpful?
Kernel for Windows effectively recovers data that might got lost due to accidental or intentional formatting of hard disk partitions, damaged or deleted partition structures, software failure, corruption of Windows file system(s), accidental or intentional deletion of files and folders, corruption of Windows registry, or sudden system shutdown.
2. What are the supported file types and formats by Kernel for Windows Data recovery software?
Graphic Files: .BMP, .PNG, .J2K, .JP2, .J2C, .JPC, .JPG, .JPEG, .PCX, .PNM, .PGM, .PPM, .TGA, .TIF, .TIFF, .GIF, .EMF, .ICO, .PSD, .DXF
Document Files: .PDF, .RTF, .DOC, .XLS, .KDOC, .PPT, .TXT, .C, .CPP, .H, .HPP, .INI, .XML
Media Files: .AVI, .WMV, .ASF, .WM, .WMA, .WMV, .WAV, .SND, .AU, .AIF, .MPEG, .MPG, .M1V, .MP2, .MPA, .MID, .RMI, .MIDI, .DVR-MS, .ASX, .WAX, .WVX, .WMX, .MP3, .DAT
Archive Files: .ZIP, .CAB, .RAR, .TAR
Database Files: .DBF, .MDB
Web Files: .HTML, .HTM, .MHT
3. What Recovery Settings have been embedded within the software for Windows recovery process?
Recovery Settings:
Sectors to read in single attempt
Setting of duplicate file(s) – Rename/Overwrite/Skip
Setting for deleted file(s) – Include/Recover only/Exclude
Setting for bad sectors – Number of retries on bad sector(s)
4. What is the significance of Save Snapshot and Load Snapshot features?
Save Snapshot helps saving the scanning process of the corrupt hard drive, thus, saving time consumed in scanning the drive again and again. The saved snapshot can be loaded later using Load Snapshot feature.
5. Differentiate the Find File(s) and File Filters option?
File Filters option works similar to the Find File(s) option. The difference lies in the fact that in Find File(s) only one file type can be specified, while in File Filters option, multiple file types can be specified. For example, if a user wants to search for .DOC, .JPEG, and .XLS files, then the user must select the File Filters option to specify the file formats.
6. What details one can obtain from Drive Information?
Clicking on Drive Information option, the tool provides detailed information about the drives available in the computer system.
7. Does software supports long file names?
Yes, Kernel for Windows data recovery software completely supports long file names for recovery.
8. How to identify the deleted files that has now been recovered by the software?
The software displays the deleted files that are now recovered in RED color for quick and easy identification.
9. Can I evaluate the capabilities of the software before purchasing? Is there any limitation?
Yes, you can evaluate the capabilities of the software before purchase by downloading the free demo version. The free demo version works similar to that of the full version, but restricts from saving the recovered files and folders. However, it allows saving snapshot of recovered items that can be loaded later in the full version.
Akfash Ahamed

(Microsoft MVP)
there were some files in which I had new versions and some other new project related files which was not backed up. I tried a few recovery software and failed until I found a Kernel for Windows Data Recovery.
View full review...
Kapil Sparks

(Microsoft MVP)
The software is bit capable and smartly housed to fetch the data from bad sectors of the drive. I tested it on a Windows 10 build and it worked perfectly so far.
View full review...
Client Testimonials
This Kernel product has made the recovery from damaged FAT and NTFS partitions much easier. Now I can effectively restore data from corrupted Windows partition. Thanks for such an excellent product. "

Damein

Kernel for Windows Data Recovery is an amazing software product as it even worked perfectly for recovering data from my external devices like Pen drive and ZIP drive. I felt glad to restore all my data in just a matter of minutes and without much hassles. Kudos to your entire team for providing dedicated support whenever required. "

Morten

An extra-ordinary feature of this Kernel product that I would like to mention here is its "Save Recovery Snapshot" option. It helped me a lot in saving those long hours just for scanning the drives. Best part is that one can simply reload the snapshots later or whenever required. Great recovery tool to provide instant windows data recovery. "

Peter

Hey friends. Kernel Windows recovery software is a remarkable recovering solution that has retrieved data from IDE, EIDE, SCSI, SATA, PEN, ZIP, USB drives with complete accuracy. I had never thought of such an excellent product that can work for all. Even it has made searching of items so fast and simple. Rather than speaking anymore, I would recommend to all who are looking for fast, accurate and reliable Windows recovery solution. "

Tim
| Software Features | Trial Version | Full Version |
| --- | --- | --- |
| Compatible to long file names | | |
| Supports various drives like IDE, SCSI, EIDE, SATA, ZIP, PEN, and USB drives | | |
| Supports FAT 16, FAT 32, NTFS, and NTFS5 file systems | | |
| Supports recovery of videos, images, documents, etc. of various file formats | | |
| Saves restored data | | |
| (24x7) Free Technical Support (Live Chat, Emails & Phone) | | |
| Supports All Latest Versions | | |
| | | |