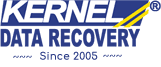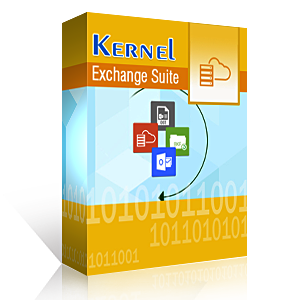 Kernel Exchange Suite
An essential recovery-cum-migration tool for Exchange administrators
Kernel Exchange Suite is a multifaceted tool for many Exchange related activities. It helps administrators to perform recovery and migration operations from a friendly interface, without running any complex cmdlets or scripts.
Restores EDB – Restores corrupt and damaged EDB files to PST, Exchange Server, or Office 365
Recovers OST & PST – Retrieves data from inaccessible OST and PST files and saves to specified destinations/formats
Migrates to Exchange/Office 365 – Migrates mailboxes/public folders from Live Exchange Server/Office 365 (source) to Live Exchange Server/Office 365 (destination).
Extracts EDB from backups - Extracts EDB files from Exchange backups done by various backup applications
Features of Kernel Exchange Suite

EDB file recovery
Kernel Exchange Suite simplifies the EDB recovery process by providing convenient searching, filtering, and saving options. Using this tool, one can recover user mailboxes and public folders from EDB files without data loss, and maintaining the data integrity. And the recovered data can be saved to Outlook PST files, live Exchange, or Office 365.

Exchange Server migration
With this tool, migration of user mailboxes from a one Exchange Server to another is very easy. One can just drag and drop the mailboxes one after the other from the source server to the destination server. In a similar way, one can migrate Office 365 mailboxes too.

Office 365 migration
The Kernel tool offers the facility to migrate Exchange mailboxes to Office 365 cloud. While performing the migration, one can view both the Exchange data and the Office 365 data on the tool's interface, and transfer the data with ease. And such a migration can be performed between Office 365 accounts too.

Exchange OST file recovery
This tool performs OST to PST conversion, a common requirement for Exchange administrators. And if needed, OST files can directly be saved to a production Server or Office 365. This facility is quite useful to restore mailboxes if some of them are missing after an Exchange recovery or migration operation.

Outlook PST Repair
This is an efficient Outlook PST repair tool too. It repairs corrupt PST files and restores their data to PST files (new or existing), Office 365 cloud, or Exchange on-premises. Using the folder selection facilities and item filters of the tool, one can recover the PST data selectively too.

Exchange backup extraction
Using this tool, one can restore Exchange data from backups as well. The Kernel Backup Extractor extracts EDB files from Exchange backup (BKF) files created in various backup applications like Symantec, NT Backup, HP Backup, and CAARCserve, and VERITAS.
Try the free version of Kernel Exchange Suite
For a trial EDB file recovery or Exchange/Office 365 migration, one can download the free version of Kernel Exchange Suite. The trial version supports PST and OST file recovery too. However, the number of items that can be recovered using the trial version is very limited (25 items per/folder). For a complete recovery and migration, one needs to buy the full version after the trial.
MVP Reviews
Prajwal Desai

(Microsoft MVP) India

Welcome to the post that is all about Kernel Exchange suite product review. A lot of organizations today use Exchange server as their mail servers. With this comes a responsibility of hosting the mailboxes and managing them. While the data on the servers are critical, loosing the data could lead to loss in business.
View full review...