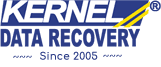 Features of Kernel EDB Viewer Free tool
Opens Exchange EDB files & displays user mailbox data
Works on all Windows workstations with MS Outlook
Searches for EDB files on hard drives
Can filter/sort mailbox data by From, Subject, Received date, & Status
Designed with self-descriptive GUI
Compatible with all versions of MS Exchange Server including Exchange 2016
Can use all the features of tool free of cost

Looking to get more useful features?
Recovers mailboxes from Exchange databases and Exchange backups
Migrates mailboxes from live Exchange to another Exchange version or Office 365
Migrates mailboxes from one office 365 accounts to another
Easily converts EDB files into Outlook PST files
Offers preview of Exchange EDB data before migration
Copy–Paste & Drag–Drop functions for easy data transfer from source to destination
Extracts EDB files directly from Exchange backups using the inbuilt backup extractor
Generates operation logs for analyzing the details of migration/recovery operations

Kernel EDB Viewer
Kernel Exchange EDB viewer is the freely available tool that operates effectively to open EDB files created using any version of MS Exchange Server. In fact, some of the outstanding characteristics of the tool are listed below:

Standalone utility
Kernel Exchange EDB viewer does not need support of any other tool to review EDB files. It is a standalone utility designed to meet every need required in the entire process.

Search Items with EDB File
The software also facilitates its user with the search functionality to search out the respective EDB files available on the hard disk drive.
Scans & provides every essential data
Kernel Exchange EDB viewer reveals the entire content present in EDB files. It includes serial Number, Item Type, Attachment Existence, Date and Time of recovered items.

Transparent Preview facility
Kernel Exchange EDB viewer provides preview option to the user, so that user can remain assured about the viewing of EDB files. One can preview the contents of the .edb file in the same hierarchy.

User-friendly GUI
Kernel Exchange EDB viewer has been intricately designed for all user level. The good aspect about the tool is its interactive and user-friendly GUI. The software scans the file and in just a few minutes, the data enclosed in the file gets listed in hierarchical format.

Windows OS Platforms:
Windows 10, 8.1, 8, 7, Vista, XP, 2000, 98, NT & 95
MS Exchange Server:
MS Exchange 2016, 2013, 2010, 2007, 2003, 2000, 5.5 & 5.0
1. How Kernel Exchange EDB Viewer assists?
Developed as a free tool, Kernel Exchange EDB Viewer provides an immediate assistance to the users who want to access the EDB files without exchange server. The entire content of EDB files can be viewed in few clicks and in a matter of a few minutes.
2. How much space does it require in disk?
Kernel Exchange EDB Viewer software has been programmed smartly and not at all a tool that requires a big space. It exactly takes disk space upto 12.9 MB only.
3. Whom should I contact in order to deal with any sort of technical issues or any query?
You, just don't have to worry. In case of any query or require any technical assistance, you can immediately contact to our technical support team through phone or email. Your query will be shortly attended by our system professionals.
4. Do any technical training is required to handle or operate this tool?
To operate the tool, one doesn't have to possess any technical expertise. The tool has been programmed keeping in view that all professionals can operate it easily. Kernel Exchange EDB Viewer has user-friendly GUI that helps the user to work on it without any hazel.
Quite outstanding third-party tool. Kernel Exchange EDB Viewer is the tool that has provided me a valuable services that was not ever expected from any third-party tool. It is really very exceptional.

Richard Martin
I chose Kernel Exchange EDB Viewer because I was in need to view the exchange server files and no exchange server was available to me at that time. I really thank this tool.

Alison Woodrow
Initially chances were few, but at last this tool made it. I presented EDB files that were required. It was really a great job made by Kernel Exchange EDB Viewer.

Jenner