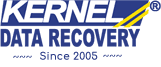 Kernel for SharePoint Server
Recovers documents from corrupted Sharepoint databases.
Performs SharePoint recovery for MS SharePoint Server 2013, 2010 and 2007
Integrated with two effective database recovery modes: Raw file and Live SQL Instance
Competent enough to recreate new database from corrupt one
Effectively Recovers lost document libraries, files deleted from WSS Websites
Easy Refund Policy
Perpetual License
Unlimited files recovery
Electronic Delivery
Kernel for SharePoint Recovery
Kernel for SharePoint Server Recovery is the most remarkable database recovery software that has got an excellent ability to restore documents, files and websites from SharePoint databases. This software proves very beneficial in conditions when document libraries become inaccessible, server downtime error occurs or data becomes unusable due to drive failure, bad backups and accidental file deletion from WSS websites. The utility has got the ability to restore database of SharePoint Server 2013, 2010 and 2007.
This Kernel for SharePoint undertakes a robust recovery process in a simple and easy manner. The entire course of repairing and recovering primarily consists of two recovery modes which are Raw File and Live SQL Instance. Both these modes are very effective and play different role depending upon the situation. Raw file mode facilitates its user to recover MDF database in offline state. In fact, SharePoint Recovery software can carry out the recovery directly on MDF file. On other hand, Live SQL Instance Mode performs MDF recovery on MS SharePoint server through SQL server. User opting this option can also conduct SharePoint Server recovery by using UDL files where SQL server test connection and recovery is performed easily.
SharePoint Server Recovery software recovers the database files and lists the recovered items in left pane of the main window of the software. Apart from this, using this software one can also save the recovered files at their desired locations. In RAW mode of operation, software recovers the original Table structure which is then used to rebuild the database while in the Live SQL mode it recovers every document item separately.
You can experience the essential features of SharePoint Recovery software and at the same time evaluate its superb performance by downloading the free trial version. The free demo version of SharePoint Database Recovery tool recovers the data but again restrict user from saving them. For saving the items, one has to purchase the licensed version.

Supported Formats
MS SQL Server 2014/2012/2008 R2/2008/2005
MS SharePoint Server 2013/2010/2007
OS Platforms
Windows 10/8.1/8/7/Vista/XP/2000/98/NT/95 and Windows Server 2012/2008 R2/2008/2003 R2/2003
Minimum Memory Requirement:
64 MB
Disk Space Requirements:
50 MB of Free Space
What are the common reasons and circumstances of SharePoint server database corruption?
Most common reasons of inaccessibility of MDF files of Microsoft SharePoint database are storage drive failure, bad backups, SharePoint Server downtime, virus attack, unexpected system shutdown, and accidental file deletion from WSS websites.
What are recommended solutions that can recover my lost, inaccessible, or corrupt SharePoint Server database (.MDF)?
Recovery of .MDF files of SharePoint server database is not possible manually. For this, you have to choose a professional tool like Kernel for SharePoint Server. It is much capable to repair and recover the lost, corrupt, or inaccessible SharePoint databases quickly and accurately.
What are significant features of Kernel for SharePoint Server software?
While using this SharePoint recovery software, there is no need to know the real cause of SharePoint database corruption. It is empowered by advanced algorithms that perform a quick, complete, and accurate .MDF data recovery. Kernel for SharePoint Server recovery tool is included with two repair modes - Raw File Recovery and Live SQL instance mode. The Raw File Recovery mode recovers the files, folders, tables, etc. from orphan MDF database files and new databases can be built.
How can I use this software? Is it need any technical expertise?
This tool is designed and developed with user friendly and self-descriptive features so that any technical or non-technical user can easily work with it. It needs no technical expertise or any additional assistance. It takes corrupt or damaged SharePoint database as input, repairs .MDF files and recovers all the files, folders, tables, etc. from orphan MDF database.
What are the supported versions of Microsoft SharePoint and SQL server?
MS SharePoint Server - 2013/2010/2007
MS SQL Server - 2014/2012/2008 R2/2008/2005
Can I try it before purchasing full version?
Yes; sure. You can download free trial version of Kernel for SharePoint Server recovery tool and evaluate its performance. This version works just like full version and displays the entire recovered .MDF files of SharePoint database but you cannot save them. You can see preview of your recovered SharePoint database files.