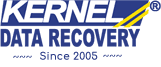 Kernel for MySQL Database Recovery Tool
Repair, Preview and Restore MySQL Databases effortlessly.
Repairs MyIASM format database easily
Recover Tables and the related properties such as Triggers, Views and Primary Keys from the corrupt MySQL database within minutes
Enables users to preview entire recovered database including Tables, Triggers, Views and Primary Keys in a hierarchical structure after scanning the corrupt MySQL database file
Offers dual saving mode that includes saving recovered database in MySQL server either as a new database or in an existing database
Permits saving of recovered database as a batch file on local disk
Users can access the MySQL server remotely anywhere in the network and save the recovered database as per requirement
Helps in saving recovered database on multiple MySQL server versions installed on a single system
Performs complete MySQL database recovery while keeping the original structure intact
Allows the user to copy script of Triggers and Views from the application's interface
Consists of intuitive and attractive GUI that makes the software usage easy, simple and quick
Available in Free trial mode also
Easy Refund Policy
Perpetual License
Unlimited files recovery
Electronic Delivery
Kernel for MySQL Database Recovery Software
One cannot deny the fact that today as the size of organizations is increasing, the necessity to maintain reliable database is also growing. Factors that never grabbed world-wide attention has now caught up pace and is highly looked-for. And, talking in context of database, out of many databases and methods to maintain records, MySQL has found a special place and representation.
MySQL is the world's most used relational database management system that runs on a server and provides multiple user access to a numbers of databases. Its importance can't be ignored as it plays a crucial role in keeping the records, managing database to entire web services and similar utilities. However, just like any other database or application that we use daily, MySQL also has a high risk of getting corrupt and also losing entire database within seconds.
Kernel for MySQL database is one such user-centric, graphical and interactive software that allows you to deal with several damage issues. In fact, with such application you can repair the corrupt database in almost every condition. Kernel for MySQL database recovery software is easy to use and operate. MySQL Server Recovery tool doesn't matter whether you have a technical expertise or not, with Kernel for MySQL database repair application you can repair the corrupt database very smartly and easily.
Trial Version:
Kernel for MySQL Database recovery software is also available in free trial version and lets its user analyze the competence and feature set embedded in software before buying it. Although, it works exactly like the complete software, but MySQL Server Recovery too demo has got certain limitations like:
Restrict user from saving the recovered files
Users cannot copy the script of recovered objects
Test connection and Save data into Existing database are two options that cannot be used in trial edition
In order to overcome form these restrictions, one must buy the complete licensed version of software immediately.

Supported Formats
MySQL Server Versions: MySQL 6.x/5.x/4.x/3.x
OS Platforms (32/64 bit):
Windows 10/8.1/8/7/Vista/XP/2000/98/NT/95 and Windows Server 2012/2008 R2/2008/2003 R2/2003
Minimum Memory Requirement:
64 MB
Disk Space Requirements:
50 MB of Free Space
How to identify that MySQL database has been corrupted?
There are different symptoms that show that your MySQL database has been corrupted but the most common is unexpected behavior of MySQL database, degraded performance, and error messages. In a practical scenario, you may come across error messages as mentioned below:
InnoDB: Database was not shut down normally!
InnoDB: Starting crash recovery.
InnoDB: Reading tablespace information from the.ibd files.
InnoDB: Restoring possible half-written data pages from the double write.
'Old database file'
'Record was already deleted (or record file crashed)'
'Duplicate unique key or constraint on write or update'
'Table is crashed and last repair failed'
How to escape from any possible issues related to my MySQL database?
However, MySQL server database files are very prone to corruption issues but some alertness can place you in safe position. In this way, you must monitor your MySQL server database size, storage, compactness etc. You should keep your eyes continuously over performance, unexpected behavior, and any error message along with resolution of any existing issue as soon as possible. Additionally, you must create regular backup which may be very helpful in any possible MySQL data disaster situation.
Is there any inbuilt utility that can help me for repairing corrupted MySQL server database?
There are CHECK TABLE (mysqlcheck) and REPAIR TABLE (mysqldump) commands which are a part of defined preventative maintenance routine. These commands function by instructing the server regarding table maintenance and which should be performed. While applying these commands, you must be very careful because they are not much useful in case of severe MyISAM and ISAM table corruption issues.
Is there any trustworthy professional tool that can provide me desired result even in case of severe MySQL database corruption cases?
There are a number of third party tools present in the market but most of them are not much effective. You are recommended to try a powerful and reliable tool named as Kernel for MySQL Database. By using this professional MySQL database recovery tool, you can get your desired result quickly and accurately just within few minutes. The whole process gets completed in just in three simple steps: Browse corrupt file, Preview recovered data and Save it to the required location.
What are significant features that make Kernel for MySQL Database tool exceptional in its field?
The Kernel for MySQL Database repair tool is easy to use, self-descriptive, designed with GUI features so that even a non-technical user can also use it without facing any problems. The advanced algorithms embedded within the tool empower it to perform a quick, complete, and accurate recovery of all data items (Tables, Triggers, Views, and Primary Keys) from the corrupt MySQL database. Whatever is the reason of MySQL database corruption; it recovers every bit of data and offers the best possible result.
What are the supported versions of Kernel for MySQL Database Tool?
It supports almost all versions of MySQL database and Windows OS such as –
Windows OS: Windows XP, Windows Vista, Windows 7, Windows 8, Windows 8.1, Windows 10, Windows 2000 Server, Windows 2003 Server, Windows 2008 Server
MySQL database: MySQL 6.x, 5.x, 4.x, and 3.x
Is there trial version of tool that I can use before purchasing full version?
Yes. Trial version of Kernel for MySQL Database repair tool is available for FREE. You can easily download and install it on your own system and evaluate its performance. However, it has some limitations - you cannot save the recovered data, you cannot copy script of the recovered Objects.