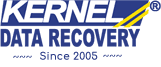 Kernel for OLM Viewer
Open, read, and print your 'Outlook for Mac' Mailbox items (OLM file) on Windows Machine.
Instant searching & viewing of OLM file, without using Outlook for Mac program.
View Mac OLM files – even if it's corrupt/damaged.
Adds multiple number of OLM files simultaneously, to view them at a single place.
Read your full emails, address book, and calendars, without missing anything.
Efficiently scans your large-sized OLM files.
Find your specific emails/items immediately, after the file finishes the scan.
Print and save the scanned result in HTML file, for future accessibility.
Compatible with all Windows platforms: Windows 10, 8.1 and prior versions

Looking to export your OLM file to another platform?
Convert OLM file to PST file (to open in MS Outlook).
Save OLM in multiple formats: DBX, EML, MSG, MBOX, IMAP, HTML, and MHTML.
Export OLM file to Office 365 mailbox, and Outlook Web App.
Restore your OLM mailboxes to Gmail, iCloud, Yahoo, and more.
Repairs corrupt/damaged Outlook for Mac files (OLM).
Retains full integrity of converted data items.
Runs on all Windows OS: including Windows 10.
Convert 25 items from OLM to PST for free with demo version.

Kernel for OLM Viewer

No OLM to PST conversion Required
You can comfortably view your corrupt OLM file data without going through the process of OLM to PST conversion. This free OLM viewer eliminates the dependency to convert OLM to PST file, when you just want to read the Mac OLM files in Windows platform.

No External Setup Required
The free OLM Viewer is an independent viewing tool that requires no setup of 'Outlook for Mac' application to view your OLM files. This standalone tool hardly takes any time to scan and display OLM file information.

Instant Previewing of Full Items
The free OLM Reader allows quick access to mailbox information from healthy as well as corrupt Mac OLM file. The tool scans the OLM file and then displays the mailbox items in their associated folders while maintaining the hierarchical order accurately.

Sort the View by Preference
Once the OLM file is scanned, you can view them according to your preference, based on - subject, date/time, from, priority, etc. The user holds the full access to view all emails, attachments, calendars etc. within the software interface.

Faster Searching
You can quickly search your specific emails and items, once the tool has completed the scanning process. The freeware has a dedicated 'Find' button that helps you to define the search criteria based on date range, message has attachments, subject etc.

Print, Save the Items
The free OLM viewer also allows to print and save the scanned results in HTML or TXT file formats – so that you can access them immediately, whenever required.

Runs on all Windows OS
This free OLM Viewer is compatible with all versions of Windows operating systems – including Windows 10, 8.1, 8, 7, Vista, 2003, XP, 2000.
Graphical Presentation of Report
You can generate a graphical File Analysis Report of the mailbox items, using four different factors – 1) Mail flow density by date, 2) Mail flow density by senders, 3) Total item types, and 4) Interaction between the users.
Windows OS Platforms:
Windows 10, 8.1, 8, 7, Vista, 2003, XP, 2000
All versions of Outlook for Mac
Windows OS Windows Server
Windows Server : 2012, 2008 R2, 2008, 2003, 2002, 2000
Kernel OLM Viewer software is absolutely free to download. It's very easy to install and use. Although. You are suggested to check installation requirements before downloading the software. Your system must fulfill some basic requirements:
Pentium Class Processor
64 MB RAM
10 MB of Disk Space for software installation
1. Does the software open corrupt OLM files?
Yes, Kernel OLM Viewer is capable of opening all OLM files whether it's healthy or corrupt. It displays all OLM items like emails, contacts, calendar, notes, journals, tasks, etc.
2. Can I print emails as well?
Yes, the software not just allows you to view emails but also lets you to copy and print TXT and HTML emails.
3. Can I search items using different criteria?
Yes, Kernel OLM Viewer has got functionality that allows you to find the required items using various criterion like From, To, Subject, Received before, Received after, and Message has attachments.
4. Is downloading and installing the software free?
Yes, Kernel OLM Viewer is absolutely free to download and install. There are no hidden charges. You can simply download it.
5. What to do , if I need assistance to operate the software?
You don't have to worry. In case if you require any kind of assistance to operate the software contact our customer support which is 24*7 available to assist you.
I received some official mails having OLM files. But I didn't have Outlook for Mac installed on my system. I didn't even know that how to open OLM files on Windows systems. My friend told me about Kernel OLM Viewer. I was amazed to see that how easy it can open OLM files without using Outlook for Mac and that too for free. Thanks.

Jason Patrick, South Africa
I recently switched from Outlook for Mac to MS Outlook due to some professional reasons. After some time, I realized that I need to access the data of some OLM files, but I didn't know how to open OLM files on Windows systems. I came to know about Kernel OLM Viewer. I was surprised to see that it hardly took just few clicks to open OLM files on my Windows system. And it's absolutely free as well. Wow!

Wilson Moore, California, USA
I had to access the content of some OLM files, but unfortunately I didn't know their location. But Kernel OLM Viewer resolved all my queries. Its in-built search option helped me finding the desired OLM file and view data contained in it. The software is too good.

Mariah Thompson, UK