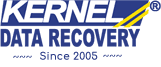 Kernel for OST Recovery Software
Exports corrupted as well as healthy OST files to Outlook PST, Office 365, web mails and email servers.
Converts multiple OST files to PST in a single batch
Supports large OST file recovery & conversion - no file-size limitation
Full mailbox preview – then save individual items or entire OST folders as required
Recovers deleted items from corrupt OST files
Quickly searches any specific email or item from OST folder
Restores everything - Exchange distribution lists, appointments, email attachments etc.
Saves OST file items to PST, DBX, MBOX, MSG, HTML, MHTML, PDF formats
Exports OST mailbox to Office 365 and various email servers, web mails
Split large PST file after a specified size limit – 1GB, 2GB, and so on
Lifetime license validity (no renewal charges)
Easy Refund Policy
Perpetual License
Unlimited files recovery
Electronic Delivery
Kernel for OST Recovery Tool Features

Flawless OST File Conversion
The OST recovery tool accurately converts inaccessible/corrupt OST files into easily accessible MS Outlook PST files. You can convert unlimited number of OST files to PST files in a single attempt.

Recovers all OST items
The tool recovers emails (with full attachments), posts, appointments, contacts, tasks, meeting requests, journals, notes, and everything else. Email properties (like Subject, To, From, CC, BCC, Date, Time) are also recovered by OST recovery tool.

Saves OST emails in Gmail & Yahoo
The tool saves OST emails in Gmail or Yahoo in a few simple steps. This is the easiest to way to have your Exchange emails in a personal email account. In the same way, you can save OST emails in Google Apps, AOL, Outlook.com, and iCloud.

Search for OST files
If you don't remember the exact location of the OST files, then not a problem. The 'Search' function is smart enough to locate your hidden OST files when specifying a folder/drive for the search. OST Recovery tool then enlists all the OST files present in the selected search volume – making it easier for you to select the appropriate ones for the conversion.

Filter OST data and save selectively
Use the 'Find' option to instantly find particular email messages from OST file folders. You can search by criteria like From, To, Subject, Date, and attachments. These filtered items can be saved selectively.

Save OST emails to EML
The tool provides an option to save specific OST emails to EML format. This format is used many email clients including Windows Live Mail, Outlook Express and Mozilla Thunderbird.

Convert OST to MBOX
The OST to PST tool is also capable of converting corrupt OST files to MBOX format which is accessible in dozens of email applications including Eudora, Opera, Netscape, AppleMail, Postbox, SeaMonkey etc.

Save OST emails to MSG
This software also provides option to convert corrupt or damaged OST files to MSG format supported by MS Outlook. Also, you can save OST items in different file formats – DBX, TXT, RTF, HTML, MHTML, and PDF.

OST to Office 365/Exchange
Save OST file data to Office 365 or to email servers (MS Exchange Server, Novell GroupWise, and Lotus Domino) directly (so that there is no need to use export/import features).

Saves 25 items free
Its trial version can be downloaded and installed free of cost. The trial version allows you recover corrupt/damaged OST files, and preview the mailbox items. But the trial version allows you to save only 25 items from each folder.

Split PST files
The OST to PST converter offers a splitting option (Split file after 1 GB, split file after 1.5 GB, split file after 2 GB, etc.) to save the data from large OST files in small, easily manageable PST files.
Supports all Outlook/Exchange versions
This tool has compatibility with all the MS Outlook versions. It supports all the versions from Outlook 98 to Outlook 2016. Also, it works with OST files created in all Exchange versions including the latest Exchange 2016.
Windows OS Platforms:
Windows 10/8.1/8/7/Vista/XP/2000/98/NT/95
MS Exchange Server:
MS Exchange Server 2016/2013/2010/2007/2003/2000/5.5/5.0
MS Outlook:
MS Outlook 2016/2013/2010/2007/2003/2002/2000/98/97
Outlook Express:
Outlook Express 6.0/5.5/5.0/4.0
1. What extra-ordinary features does Kernel for OST to PST Converter possess?
The tool possesses some of the extra-ordinary features that distinguish it from other available tools, such as:
Find Message: Makes searching and finding of required email messages an easy task. The messages can be searched in specified folders containing OST files on the basis of different search criteria like From, To, Subject, Received before (Date), Received after (Date), and Message has attachments.
Save Snapshot: Saves a snapshot of the repaired OST file at desired location to save the time consumed in rescanning the damaged OST files.
Load Snapshot: Lets user to load a previously-saved snapshot from specified location to continue with the OST file recovery process.
Save in multiple formats: Recovered OST files can be saved in PST, MBOX, MSG, DBX, EML, TXT, RTF, HTML, MHTML, or PDF file formats. Also, retrieved items can be directly saved to Office 365, web mails and email servers.
Preview before saving: Users can preview the recovered OST file data items to check the accuracy of data recovered before saving it in desired format at desired location.
2. Does OST to PST conversion require original Outlook profile using this utility?
No, Kernel for OST to PST software doesn't require original Outlook profile while performing the OST to PST conversion.
3. Up to what file size limit I can provide the OST file for converting it into PST file?
You can provide an OST file of any size, there is no restriction on OST file size for converting it into PST file format while using the Kernel for OST to PST software.
4. Under what circumstances this OST file repair software proves helpful?
OST to PST converter effectively repairs those OST files that got corrupted, damaged or inaccessible due to various reasons like Exchange Server crash, database corruption, Microsoft Exchange Server downtime, accidental user account deletion, corruption in Exchange Server, virus-attacked OST files, accidentally deleted or password-protected OST files, corruption in the storage media, etc.
5. Does OST to PST Converter helpful in recovering lost or deleted items?
Yes, Kernel for OST to PST software thoroughly scans the selected OST file, and displays all the lost and deleted items which the software highlights in the RED color. All the lost/deleted items in RED color are also completely recoverable by the software.
6. What are the different options for saving the emails in a date range?
Save all time: Saves emails of all time.
Save between selected date range(s): Saves emails of selected date range(s).
Do not save between selected date range(s): Skips the emails of selected date range(s).
7. How the recovered PST files can be managed?
Split Option:
Select "Do not split file" option if you want to create a single PST file
Select other PST size split options, if you want to split the PST file after a particular size.
Attach prefix to store name: Select this option to add prefix to store name that will be visible in MS Outlook.
8. Numerous third-party tools are available in the market nowadays for OST to PST conversion. How to check the capabilities and extra-ordinary functionalities offered by the software before deciding to purchase the full licensed version among numerous options available?
Before deciding to purchase the full licensed version of any software, user must first give the software a try by downloading its free trial version. Using the free demo version, one can easily analyze and judge the capabilities of the software and various functionalities offered which makes the particular product different among others. If satisfied with the performance and the accurate results of the software; or if the software provides the successful recovery and conversion as desired, then user must make wise decision to purchase the license key of full version of the software.
Kernel for OST to PST is available as a free demo version to let users evaluate the features, functionalities and capabilities before deciding to purchase the full licensed version. The free demo version works exactly similar to that of the full version such that it accurately recovers data from damaged OST files, and displays preview of entire recovered data. But it allows users to save up to 25 items per folder only. To save the entire recovered email data from OST files in PST file format, user must purchase the full version of the software.
Case Study
Len Worley

Austin, Texas

"Restored the deleted Outlook data without losing any single data with OST to PST software"
View full review...

Michael Clavien

Managing Director

"Kernel Data Recovery Resolved the Exchange Server failure ISSUE RESTRICTING the Client to Access Outlook mailbox"
View full review...
| Software Features | Trial Version | Full Version |
| --- | --- | --- |
| Preview Of All Recovered Data | | |
| File Saving Strength | Saves 25 Items per folder to PST, EML, MSG, DBX, TXT, HTML, MHTML formats | Save Unlimited files and Formats + Enhanced File Saving Capabilities |
| Kernel for OST Recovery Updated Version | | |
| 100% Safe & Secure | | |
| (24x7) Free Technical Support (Live Chat, Emails & Phone) | | |
| Supports All Latest Versions | | |
| | | |
Comments
(18)
Add Comment