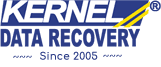 Kernel for DBF Recovery
Fixes DBF file corruption in all situations + Recovers its data with full integrity.
Effectively repairs corrupt .dbf database table even from crashed & formatted HDD
Recognizes all popular DBF formats: FoxPro, FoxPro, dbf, Visual FoxPro and so on
Repair .dbf files with memo or binary data fields stored in DBT or FPT files
Capable to recover batch of DBF files
Capable enough to restore all dBase file components like, table name, column name, indexes, column data type and primary keys
Retains the integrity of data once the recovery process gets over
Integrated with interactive user-interface that makes it a very user-friendly application
Easy Refund Policy
Perpetual License
Unlimited files recovery
Electronic Delivery
DBF Database Recovery - Repair & fix the corrupt DBF Databases
Kernel for DBF database recovery is competent recovery database software that allow its user to perform DBF file recovery. DBF File Recovery tool has got some of the most advance features that in turn help users restore DBF files damaged due to bad sectors, virus attacks, unexpected system shutdowns, media corruptions and unrecognized database formats.
DBF file is very popular because of its world-wide acceptance by numerous software vendors. However, at times .dbf file too gets inaccessible due to corruption. In such a scenario users find it very difficult to open .dbf file. In fact, every time a .dbf file gets corrupt user got to face error message saying the file is corrupt and cannot be opened. Here is the list of some common error messages which you as a user might get to face because of file corruption:
"The fields in table < table name > did not match the entries in the database."
"Table . has become corrupted. The table will need to be repaired before using again."
"File 'table.dbf' does not exist."
"Access to table disabled due to previous error."
Kernel for DBF repair software is an expedient tool that allows you to restore the corrupt or inaccessible database files in almost every condition. This DBF recovery tool truly supports Fox Pro (.dbf) and dbase database files. The key aspect about this DBF recovery software is its ability to employ the robust techniques to conduct the recursive scanning of damaged database. And, after the scanning process gets over it finally display the restored content in hierarchical structure. The previewed files can be selected and saved to user defined locations.
In fact, the tool is well integrated with QFSCI algorithms with in turn allow the product to undertake fast and accurate database searching and recovery procedure. It only reads the corrupt .dbf file and then recovers data from it.
The software allows user to save the new recovered file at user desired location or the original location. It is very beneficial for both technical and non-technical users as it works in self-explanatory mode.
Demo Version
In addition, the tool is also available in unpaid demo version. Users can also download the unpaid version of DBF recovery tool. However, the demo version has got its limitation. No doubt, the demo version too works similar to original version, but it does not allow the users to save the recovered databases on their systems. To save the recovered database, one has to buy the complete licensed version.

Supported Formats
All versions of DBF database including FoxBASE, Fox Pro, Visual Fox Pro, dBASEIII, dBASEIV, dBASE 5 for DOS and dBASE for Windows etc.
OS Platforms
Windows 10/8.1/8/7/Vista/XP/2000/98/NT/95
Minimum Memory Requirement:
64 MB
Disk Space Requirements:
50 MB of Free Space