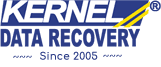 Kernel Outlook Suite
Kernel Outlook Suite is the software package that facilitates its user with the advanced level of email recovery, email split, email compress, and duplicate email removal process for versatile MS Outlook email platforms. It is enforced with all the necessary applications to authentically save and retain the original PST email items.
Repairs the severely corrupted PST file from in-depth level and executes the quick saving process using the integrated alternatives.
Compresses Outlook PST data files uniquely and restores them in compact PST files.
Intelligently splits the large-sized PST files by applying various user-defined conditions or filters.
Performs removal of duplicate items residing in the Outlook PST mailboxes in the most efficient manner.
Components of Kernel Outlook Suite

Kernel for Outlook PST Repair
It is the one-stop solution to troubleshoot and fix the rarest categories of Outlook PST errors. The software is integrated with one-click migration options, which enables the seamless export of recovered PST items to IBM Lotus Notes, MS Exchange Server, Office 365, AOL, Gmail, Outlook, TXT, PDF, PST, RTF, MSG, EML, HTML, etc. Moreover, the tool is incorporated with intuitive email filters, search functionality, and PST split features, which enhances the experience of PST recovery.

Kernel for PST Compress & Compact
This intelligent application is specifically devised for compressing the original size of Outlook PST by removing the undesirable data files from the PST mailboxes. The software performs the compress operation on multiple PST files in full vigor with the help of its batch file processing capability. In addition, the tool is configured with advanced filters that assists in hassle-free compression operations and offers extraordinary provisions to save the compact PST files.

Kernel for PST Split
It is an effective application for splitting the Outlook PST files that went inconsistent because of its large size. The software works as the preventive measures and reduces the overall size of PST. The tool is enriched with most intelligent splitting alternatives, which includes Split PST file into multiple PST files, Split Outlook PST file based on date, email ID, etc. In addition, split operation performed by the software is uniformly applied on all PST email items like folders, drafts, sent items, etc.

Kernel for Outlook Duplicates
It is the powerful and compact application that accurately removes the duplicate email items of a PST mailbox, which in-turn helps in increasing the performance of Exchange Server. The integrated Standard and Advanced modes eases the immediate removal process of PST email copies. Furthermore, the software facilitates its user to select any of the options, like flagged or copied, moved to a subfolder, marked as expired, permanently removed, to decide on the fate of duplicate PST data files.