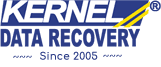 Kernel for Novell GroupWise to Exchange
Migrate GroupWise mailboxes to live Exchange Server with zero data loss
Efficiently migrate large-sized GroupWise mailboxes to targeted location
Uninterrupted Batch file migration—by exporting CSV file (Excel)
Option to convert GroupWise files to Outlook PST files
Export GroupWise mailboxes to Office 365 account or Exchange Server.
Full preview of user mailboxes, before exporting to the target location
Advanced options to move address books, sent items, etc. from source to target location.
Filter important data based on item types—mail, calendars, tasks, contacts.
Easy Refund Policy
Perpetual License
Unlimited files recovery
Electronic Delivery
Kernel for GroupWise to Exchange Features

Quick Mailbox Migration
Perform smooth transitions of multiple GroupWise mailboxes in a single cycle. Novell GroupWise to Exchange migration tool helps you to effectively reduce the time and efforts involved in the migration project.

Undisturbed Mailbox Properties
Migrate your user mailboxes while protecting its original properties of email information, including attachments, formatting, dates, subject etc. Kernel for GroupWise to Exchange migrator can efficiently take care of address translation like folder structure, and shared folders without modifying the email addresses, or violating the folder rights.

Preview of Mailbox Items
GroupWise to Exchange software displays the full preview of total mailbox items, so that you be sure of what you want to migrate from GroupWise. The items are represented in a tree-like structure for neat visibility and quick identification.

Migration of Selected Data
Move your essential mailbox data from source to target location, based on date range and item types. Specify your date range values to migrate all the items, falling in that time period. Additionally, you can define selected item types (like Mail, Calendar, Tasks, and Contacts) to move only the specific mailbox folders.
Export to Office 365/Live Exchange
Migrate GroupWise mailboxes straightaway to live Exchange Server or Office 365 platform—without any hassle. Provide your valid login credentials (Domain name/IP, User Name, Password) to allow easy exporting of data to the desired platform.

Widely Compatible
Novell GroupWise to Exchange tool supports smooth migration of Novell GroupWise mailboxes, (created using any version: 2014, 2012, 8.0, 7.0, 6.5, 6.0 and 5.5) to any version of MS Outlook (including 2016), and Exchange Server (2016).
Novell GroupWise:
2014/2012/8.0/7.0/6.5/6.0 and 5.5
MS Exchange Server:
2016/2013/2010/2007/2003/2000/5.5/5.0 and Hosted Exchange Server
MS Outlook:
2016/2013 (both 32 bit and 64 bit)/2010/2007/2003/2002/2000/98/97
Windows OS:
10/8.1/8/7/Vista/XP and 98
div id="accordion">
When do I need Kernel for GroupWise to Exchange Migration?
This is a professional tool for quick and hassle-free migration of user mailboxes from Novell GroupWise to Exchange Server. You can use this tool when you migrate rom from GroupWise environment to Exchange Server environment.
What are the saving options available in Kernel for GroupWise to Exchange?
GroupWise mailboxes can be saved in the Exchange Server and Outlook PST.
How can I migrate a working user mailbox of the GroupWise client using this tool?
The Default Mode of the software is designed for the migration of working user mailbox. You can use this option to migrate a currently working user mailbox.
Is it possible to migrate a Caching Mailbox or a Remote Mailbox from the GroupWise?
Yes. You can use the Login Mode of Kernel for GroupWise to Exchange for the migration of a Caching Mailbox or a Remote Mailbox. After selecting this mode, you need to provide Caching mailbox path or Remote mailbox path to start the migration.
Can I perform migration without opening the GroupWise client?
Yes, you can. For this, you need to use the Command Line Mode of Kernel for GroupWise to Exchange Migration. In Command Line Mode, it is not necessary to open the GroupWise client. You can start the mailbox migration just after providing the complete path to the mailbox.
Can I migrate archived database of GroupWise to Exchange?
Yes. When you migrate a single mailbox using the tool, you can optionally migrate archived items as well.
Is multiple mailbox migration possible with the software?
Yes. Kernel for GroupWise Exchange Converter helps you migrate unlimited number of mailboxes at a time. It saves the time and effort required for the migration In multiple mailbox migration, you need to create a NUCON Batch file or Excel sheet with all the information (User ID, password, and mode) about the mailboxes that are to be migrated. The migration can be started after importing this file in to the software.
How one can accomplish selective migration using Kernel for GroupWise to Exchange?
Selective migration is possible in the Batch mode migration. It helps you migrate selected mailbox folders, migrate selected mailbox item types, and to include/exclude selected folders in the migration.
What all options are available in Batch mode for selective mailbox migration?
The Batch file options available for mailbox selection/exclusion are:
Migrates all folders and address books
Migrates selected folders and address books from all mailboxes
Include/Exclude folder(s) selected from all mailboxes to migrate
Migrates folder(s) selected from grid
Include/Exclude Address Book(s) from all mailboxes
Select item types (you can select: Mail, Calendar, Tasks and Contacts)
Specify date range
Client Testimonials
Shifting database from GroupWise Server to Exchange is typically a tedious job. However, Kernel for Novell GroupWise to Exchange makes this job fun and easy in few clicks. It let me transport my huge database easily. "

Stella Edmond, Austria

Kernel for Novell GroupWise to Exchange converter allowed me to migrate 40 GB of NSF files to Exchange 2016 easily and even let me modify their titles or we can say names upon migration. "

Larry Morrell, Netherlands

I had to migrate NSF files of GroupWise Server to Exchange Server 2013 in volume but then I was concerned about PST oversize issue, but Kernel for Novell GroupWise to Exchange relived me from this tension as it provides PST split option to tackle such problems. "

Raymond Branum, Brazil

Using Kernel for Novell GroupWise to Exchange is easy even if you carry huge amount of NSF files for migration. The plus point of this tool was I just had to put all my mailbox and their desired destination in a file and set the migration command once and the job was done. "

Bruce Clark, Italy

My only issue was the large size of the mailbox, but this software helped tackle it very easily. The demo version provides a fair idea of the working of the tool, while the actual tool itself carries no difference in working. I recommended the tool to my friends, they too had a pleasant experience with it. "

Freshman, Canada