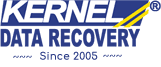 Free Outlook Password Recovery Tool
Immediately recovers Outlook password from password-protected PST files
Capable of recovering lengthy and complex PST passwords, without taking much time.
Provides alternate yet fully functional passwords for highly encrypted PST files.
Supports the accurate recovery of multilingual passwords.
Option to copy recovered passcode to the clipboard.
Zero data loss and integrity compromises.
Retrieves password from all Outlook versions – Outlook 2016, 2013, and prior versions.
Free of cost – no credit card information required at any point.

Looking for Next-Level PST Management Solution?
Repair your corrupt PST files immediately
Recovery of lost and deleted Outlook mailbox items
Full mailbox restoration after an Outlook crash, or similar disaster.
Preview your recovered data immediately after recovery
Export PST file to Office 365, Exchange Server, and more
Fully functional on all Outlook versions: Outlook 2016, and prior versions.
No technical skills required – Outlook-alike operating interface.
Free demo version to restore 25 items of each folder after PST recovery

Kernel PST Password Recovery Tool
A fast and free solution to recover lost/forgotten passwords of personal storage files (PST) from any version of MS Outlook. It immediately displays the recovered passcode in the password field to enjoy uninterrupted access to PST data file.

Restriction-free File Access
Gain immediate access to password-enabled PST file, without concerning about the password strength and complexity. The free PST password recovery tool decrypts the file password and removes the restriction to access all the information of the PST files, including emails, attachments, contacts, calendars, etc.

Functional on all Windows PCs
The freeware can be installed on all versions of Windows platforms including Windows 98, Windows Me, Windows NT, Windows 2000, Windows XP, Windows 2003, Windows 2007, Windows 2010, Windows 2013, and Windows 2016.

Zero Data Risk
The free Outlook password recovery tool is fully safe and secure to use. The encrypted passcode of PST file is safely decrypted without harming the data or its integrity.

Single-click Password Recovery
The free PST password recovery tool allows you to smoothly recover Outlook password, without having the technical know-how. The freeware features an intuitive interface, which is easy to understand, and allows retrieving the password in a single mouse-click.

System Requirements for Outlook Password Recovery:
Operating System: Windows 10/8.1/8/7/Vista/XP/2000/98/NT/95
System Requirements:
Minimum 64MB of RAM
1. Is there any hidden charges involved in Kernel Outlook password recovery tool?
No, there is no hidden charges involved. The tool is completely free to download and use. The tool does not require payment information at any point of time.
2. Can I recover password of corrupt Outlook PST file for free?
Unfortunately, no. The tool performs the password recovery of only healthy PST file. However, you can repair the damaged or corrupt PST file using Kernel for Outlook PST tool, and then retrieve the passcode successfully.
3. Is my mailbox data safe and unaltered after the use of free Outlook password recovery tool?
Yes. The tool performs the PST password recovery, without harming your data and its integrity. Your Outlook mailbox items are unaltered and remain intact after the password is extracted from PST file.
After many failed attempts to open my password-protected PST file, I lost hope that I could regain the access to my file again. After googling the solution, I came across this Kernel PST password freeware, which worked perfectly in my case. I was able to quickly retrieve the lost password, and get back to lost emails and items thereafter. Highly effective tool.

John M. Walter
The freeware had been a great help for me while accessing my forgotten password of encrypted PST file. It extracted the password and displayed it immediately. Also, the tool was easy to use.

Scott Williams
I had a large-sized PST file, which was not only heavy but password-protected too. The free PST password recovery tool had successfully cracked the password of the encrypted file and allowed easy access to Outlook data file. However, the extracted password was different than the original password, but it was fully functional. Good job!

Jeff