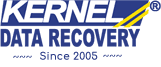 Kernel for Attachment Management Tool
Makes it easier to manage email attachments (with compress, archive, & filter options)
This Add-in can be easily plugged in with any Outlook version, which results in the flawless attachment processing. Its features can be categorized into three sections:
The prime function of this utility is to enable you to automatically process attachments from incoming and existing emails. While processing the attachments, it saves them on your computer's hard disk or on network drive. You can choose what to do with attachments every time you receive them from 3 options:

Delete the attachment from email and save it at user-defined location
Delete the attachment from email, save it at user-defined location, and create a link in the respective email
Delete the attachment from email, save it at user-defined location, and create a text description in the respective email

Compressing and Archiving Attachments Compressing attachments into ZIP archives reduces their size remarkably. With it, you can compress and archive attachments automatically. You can also define file size over which attachments get archived. Along with, the archived attachments can be protected with passwords which restrict them from unauthorized usage.
Outlook Selective Attachment Processing: Not all attachments may be equally important. Understanding that fact, Kernel for attachment management allows you to process, only required attachments with certain file extensions from all received files. These can be preset from software settings and only the required file types like PDF, DOC, etc, thus set will be automatically processed.
Easy Refund Policy
Perpetual License
Unlimited files recovery
Electronic Delivery
Kernel for Attachment Management Software
MS Outlook store all email items as well as attachments in a single PST file. A large number of attachment files occupy a significant amount of space within the PST file. A large size of PST file is always harmful as it results in the corruption of PST file, broken down PST and inaccessibility of PST data. It finally leads to generation of different kinds of PST file errors affecting the performance of Outlook. Many times, users become unable to retrieve their email data enclosed within MS Outlook PST file. PST file corruption due to a large size also causes inaccessibility of user account mailbox. In order to maintain the Outlook performance and proper management, Kernel for Attachment management is the most suitable option.
Kernel for Attachment management software is an advanced attach file management utility to manage email attachments in your mailbox. It comprises of a unique feature of automatically managing the size of PST file by moving the attachments to another defined location on your hard disk drive. By using this tool, you can efficiently manage the size of PST file and the space in PST file consumed by attachments. Users can simply configure given settings according to the requirement and thus the incoming attachments can be saved to the desired safe location.
In other words, it helps you in enhancing the performance of Outlook as well as increases the security of attachment. It allows you to assign password to attachment also. Including these features, you can protect your PST file against any possible corruption issues by limiting it from reaching the maximum size limit. All these features of the Kernel for Attachment management help you in saving your valuable time on managing the attachments.
Post extracting attachments from emails, the software leaves a short cut or text description of the extracted attachments in their respective emails for easy access. In case, you change the location of attachments after processing, the software also provides an option to update shortcut or text description when you change the default location of the folder where processed attachments are saved. Also, the software always keeps you ready to work with processed attachments. Thus, when you need to forward or reply with the received attachments, the add-in prompts if you want to reattach the file with the email.
Not just this, it also allows you to compress the PST file with a single click and reduce the size of PST for improved performance. Manually deleting mails or attachments doesn't free up additional space but compression does and that's what Kernel for Attachments management is good at doing.
Define all rules, make presets, update files, change location or whatever you do, the software ascertains that working with Outlook attachment becomes easier than ever.

MS Outlook:
MS Outlook 2013 (both 32 bit and 64 bit)/2010/2007/2003/2002/2000/98/97
Windows OS Platforms:
Windows 10/8.1/8/7/Vista/XP/2000/98/NT/95 and Windows Server 2012/2008 R2/2008/2003 R2/2003