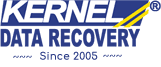 Kernel for BKF Repair Tool
Recover full backup from Corrupt BKF, CTF and FD files.
Recover backup files from several backup utilities including Windows NTBackup
Fixes all errors of BKF files, and make the file accessible immediately
Effectively recovers large-size backup files - No file size limitation
Recovery of multiple BKF files simultaneously, in a single cycle.
Zero data compromises - retains full integrity of backup files
Instant searching of backup files from the user-specified drive
Broadly compatible with all Windows Platforms: 10, 8.1, 8, and prior versions
Download free trial version to instantly recover and view lost backup files.
Easy Refund Policy
Perpetual License
Unlimited files recovery
Electronic Delivery
Kernel for BKF Repair Tool Features

Corrupt Backup File Recovery
Kernel for BKF repair tool allows instant recovery of corrupt backup files (BKF, FD, CTF), created from any Backup software like: Windows NT Backup, ARCserve Backup, Symantec Backup, HP Data Protector, and Veritas Backup.

Restore Special Characters
Restore your backup files while preserving Unicode characters as it is. BKF File Repair tool specializes in recovering the backup files with full integrity.

Search & List Files
The BKF recovery tool embeds a smart search feature to effortlessly search backup files from the user-specified search volume. The tool quickly enlists all the available backup files in the selected drive/folder, and allows users to select the relevant files from the searched list, for the purpose of recovery.

Open & View Folders
BKF Repair tool provides full transparency to view the recovered folders—in its preview pane. The users can conveniently open and view the recovered folders, even before saving them to the respective location.

Save Selected Files
BKF repair tool allows the flexibility to save 'all or selected' files and folders—with a single check and uncheck feature. The tool also integrates the options to save in hierarchy and save with BKF creation info.

All Windows Supported
BKF Recovery tool recovers corrupt Backup files from all Windows workstations supporting any Windows version: 10, 8.1, 8, 7, Vista, XP, 2000, 98, NT, 95.
Supported Formats
Full support to all versions of backup files created using backup utilities like ARCserve Backup, Windows NT Backup, HP Data Protector, Symantec Backup, and Veritas.
Operating Systems:
Windows 10/8.1/8/7/Vista/XP/2000/98/NT/95
Minimum Memory Requirement:
64 MB
Disk Space Requirements:
50 MB of Free Space
What are the most common reasons responsible for the corruption or damaging of BKF files?
It is hard to ignore the significance of BKF files as they turn very handy in situation where user looses the original files from the system. But at the same time, it is also hard to believe that BKF files also face corruption issues because of unspecified number of factors. Some of the most common reasons that are responsible for the damage or corruption of BKF files are installation of malicious programs on the system, corruption caused in storage mediums where BKF files are stored, unanticipated shutdown of system, CRC redundancy error.
There are many other BKF recovery tools available on the web. Why should I trust on this Kernel product to restore the damaged BKF file?
Although, there are numerous other tools available on the web but Kernel for BKF Repair could enable you get the most successful result. Its two integrated mode – Quick Mode and Advanced Mode which proves very effective in performing BKF recovery operation in almost all the situations. In addition, the implementation of QFSCI algorithm makes this software faster and capable of delivering the desired result in minutes. Also, you can download the trial version and evaluate its performance as well.
What steps do I need to follow while operating this software to recover the damaged BKF file?
First of all click the 'Browse' button in the main window and make selection of the corrupted .bkf file from the list. Within a few moments a dialogue box appears asking to select BKF File for Recovery.
Select corrupted .bkf file and after that click ' Open' so that you can add the selected file.
Click "Recover" and start the recovery procedure. The process of repairing the selected .bkf file will start.
After the recovery process gets finished, entire restored files will get listed on the screen of Kernel for BKF repair software. You can save all the restored files or may even make selection of any specific file which you desire to save.
How can I get the BKF file recovery software updates?
Every individual who had purchased and been using Kernel products are entitled to get regular updates through email. Kernel data recovery executives provide you email with regular software updates featured with version updates along with new feature added (if any) etc.
What are the minimum requirements to run this software successfully?
The minimum requirements to run the Repair BKF software without facing any hassle are:
Pentium II 400 MHz
Minimum 64 MB RAM (128 MB recommended)
Adequate space to save the recovered data; for example, in case you expect to restore 40 MB lost data, then it is important for any good device to have at least 40 MB free space
Client Testimonials
Few days my BKF files got corrupted and stopped responding. Kernel for BKF repair repaired those corrupted files and let me save on desired location. This tool resolves major BKF errors easily. "

Joseph Caban, Belgium

Kernel for BKF repair successfully restored my backup files when my hard disk got corrupted due to unknown virus. I would this tool to users who desire swift results without putting much efforts. "

William Hernandez, Sweden

If you want to get rid of any type of BKF error, use Kernel for BKF repair. I have used this tool many times since its purchase. It has given me satisfactory results every time. "

Catherine Brown, United Kingdom

When I accessed my BKF files, after months of their creating and error message occurred saying, there is no information contained in the particular file. My colleague suggested Kernel for BKF repair and its outcome was instantaneous. This software is a boon for me. "

Kim Moua, Estonia

I could easily repair all my corrupt BKF achieves with this tool without any outside help. The quick and advanced mode guided me perfectly in the repair process. Slight CRC errors were also tackled with this tool itself. My warm regards to the developers for such a nice utility. "

Ronney June, California
| Software Features | Trial Version | Licensed Version |
| --- | --- | --- |
| Repairs corrupt backup files (BKF, CTF and FD) | | |
| Recovers backup file from all backup software (including Windows NT Backup) | | |
| View and read recovered files | | |
| Recover multiple files in a single cycle | | |
| Save backup files | | |
| | | |