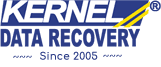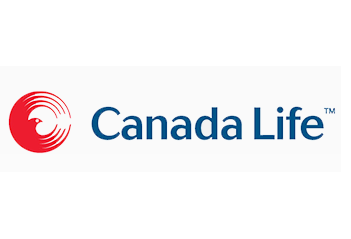 "Kernel Data Recovery Resolved the Exchange data loss Issues suffered at the client's end over a legal case"
Richard
BACKGROUND
Canada Life, is one of the leading group-insurance solution providers, which is owned by Canada Life Assurance Company and operates in different nations including Canada, United Kingdom, Europe and United States. The client has to frequently associate and perform Internal Audit and Forensic investigations on different cases to collate evidences based on the specific incident or inquiry. When it became the necessity of data recovery, the client chose none, but Kernel Data Recovery company to efficiently gather missing evidences (data) from specific Exchange mailboxes.
ISSUE
The client had raw Exchange database files (EDB) which was partially corrupted and causing inaccessibility issues. As a matter of potential evidence, the client had to gather the lost emails and other crucial items of the specific user mailboxes from Exchange accounts. Data recovery was the prime concern for our client, but inaccessible EDB files were the troubling obstruction in the midway of the evidences.
CAUSE
The Exchange database (EDB and STM files) inaccessibility was the troubling cause here, which had restricted the client to open or read Exchange user mailboxes. As a part of auditing and investigation search, the forensic team at the client's end had been missing some crucial evidences (including important email-messages and contacts).
SOLUTION
In this scenario, retrieving the missing data was the prime objective for the client. For this reason, the client had tried the demo variant of Kernel for Exchange Server to perform pre-evaluation of the software while targeting the data loss issues. Through the demo variant, the client was able to comprehensively go through the tool's actual functioning and end-results. The free version remained helpful in viewing the lost data from corrupt EDB files, and permitted to save topmost 25 items from each folder to PST files.
Upon using the full-fledged version, the client had effortlessly retrieved the total evidences (including permanently deleted emails, contacts, tasks, calendar entries) in a single attempt. Also, the program supported advanced exporting options to restore the recovered data to Office 365/live Exchange, or public folder/archive mailbox. It even featured the option to refine and then save the specific items from respective user mailboxes through its advanced filtering facility.
OUTCOME
Kernel for Exchange Server has quickly and effortlessly resolved the targeted problem, suffered at the client's end. Soon, the client was able to access the damaged files, and retrieve lost data from Exchange user mailboxes, as a part of the forensic data investigation. Also, the client and its team had successfully represented the retrieved data to the court as a piece of crucial evidence, on their respective case.