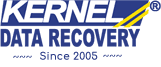 Kernel for Digital Media Recovery Tool
Recovers all your lost pictures & images from storage media devices.
Successfully retrieves accidentally deleted pictures or photos
Recovers corrupted images or pictures from digital storage media
Fully supports all storage media types such as pen drive, USB drive, Memory sticks, Micro SD card, secure digital card, hard disks and others
enables the users to recover lost or inaccessible pictures due to improper handling and bad sectors of digital media
Capable to recover images or pictures after media formatting
Equipped with Live Update feature which upgrades the software with the latest versions
Easy Refund Policy
Perpetual License
Unlimited files recovery
Electronic Delivery
Digital Photo Recovery
Kernel Recovery for Digital Media is a photo recovery software utility that fully retrieves all lost, accidentally deleted as well as damaged images stored in various digital storages. It can recover precious pictures from Pen Drives, Flash Cards, Thumb Drives, Memory Sticks, Micro Drive, MMC Cards, XD Cards, Secure Digital Card, Hard Disks, Zip Disks, SD Cards and Mini Disks.
Digital Photos that capture enchanting natural beauties and memorable events, may be lost or deleted due to several reasons such as physical damage of digital media, virus intrusion, formatting of disk and others. This digital photo recovery software meticulously scans the system disk to recover deleted or corrupt images from that media. The recovered pictures are displayed as thumbnails which can be easily copied and saved at an appropriate location. You can view the saved pictures using any image viewer software.
Kernel for Digital Media recovery works smoothly with any type of digital card reader or storage media that appears as a drive letter in your computer. It is fast, reliable and user friendly software that enables you in recovering lost or deleted pictures in minutes.

Supported Image File formats: - Digital Photo Recovery
JPG, JPEG, BMP, TIFF, PNG, GIF, GIFF, PCX, MPEG and MPG
System Requirements for Digital Photo Recovery
Operating System: Windows 10/8.1/8/7/Vista/XP/2000/98/NT/95
Minimum 64MB of RAM
From which storage media types do the software supports recovery?
Kernel Recovery for Digital media software supports recovery from a variety of storage media types such as hard disks, USB drive, Micro SD card, pen drive, secure digital card, Memory sticks, etc.
With which image formats is the software compatible?
The software is compatible with almost all the formats that the images are usually stored such as JPG, JPEG, BMP, TIFF, PNG, GIF, GIFF, PCX, MPEG and MPG.
By mistake I have formatted my Micro SD card which had my favorite pictures saved on it. Can Kernel Recovery for Digital Media help me recover those files?
Yes surely! Kernel Recovery for Digital Media easily and swiftly recovers the deleted as well as formatted files from a storage media. You can easily gain access back to your favorite pictures by using this tool.
Will the software make any change in the images while recovering them?
No, absolutely not! Kernel Recovery for Digital media does not harm or alter the files while recovering. In fact, the software works in read-only mode, therefore, the files are saved as-it-is to the location specified by you.
I have lost my important photos and I want to recover them back but I don't have much technical knowledge. Can I install the software myself and recover the files?
Yes, certainly. There is no such technical knowledge required in installing the software and even in recovering the image files. First, download the software from the website and then double-click on the setup. Follow the instructions directed by the software which will help you install the software.
To recover the files, launch the software and select the drive from which you want the images to be recovered. Then, choose the file formats of the images you want to recover and click next. The list of recovered files will be displayed from where you can save them. Yes, it is this much simple. Start doing it now!
What is the use of downloading the trial version of the software?
The trial version of Kernel Recovery for Digital media software will help you to check the accuracy of the recovered files. Downloading and using the free demo version before purchasing the licensed version is for your own convenience as it helps you to analyze the tool before spending your money in it. If you find the recovered files accurate then you can purchase the software to save those files at a desired location.