Home screen of the software where you need to add the Office 365 account.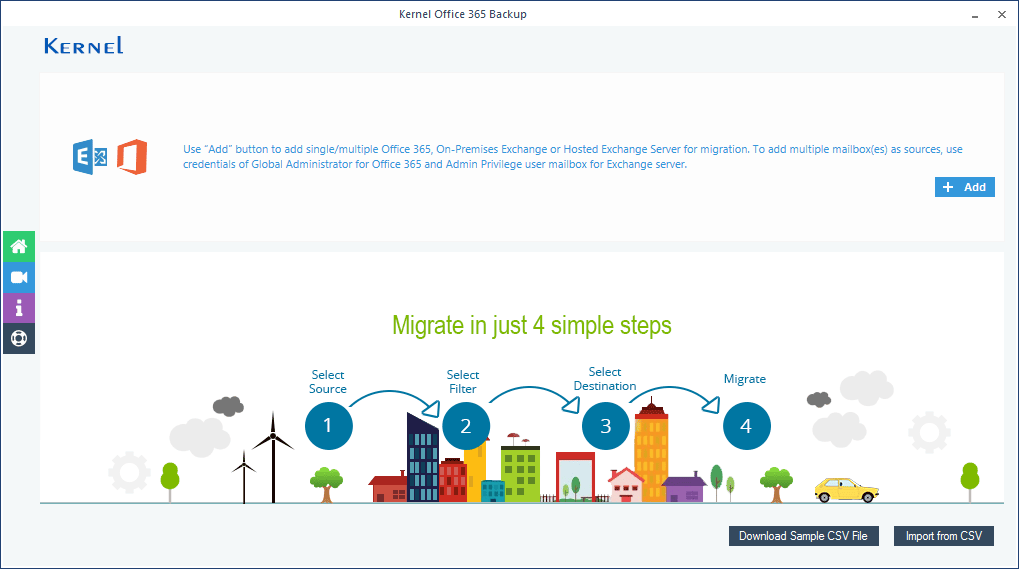 Adding multiple mailboxes of Office 365 accounts to the tool's interface.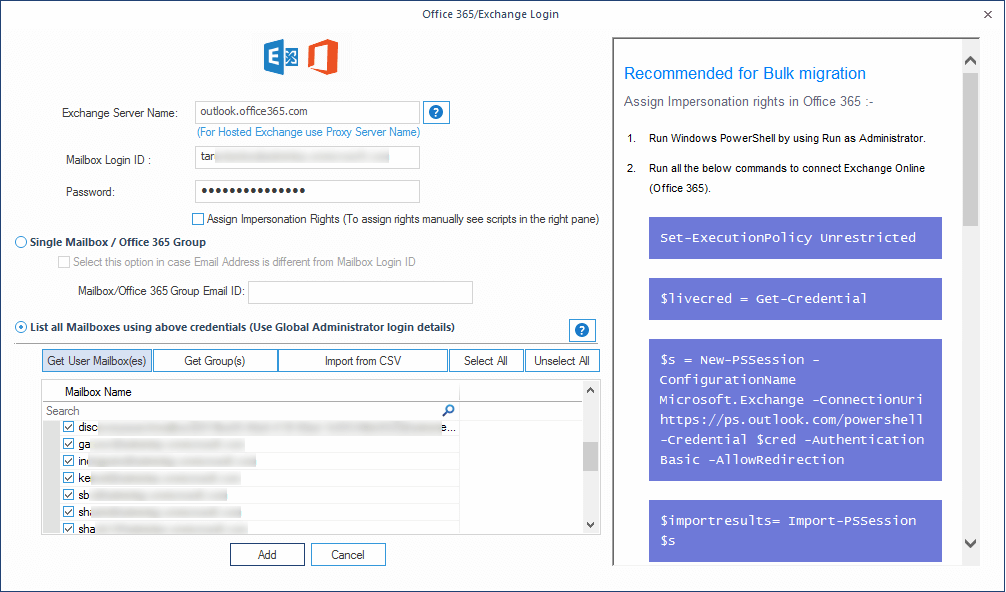 Selecting the data type before proceeding to backup the mailboxes.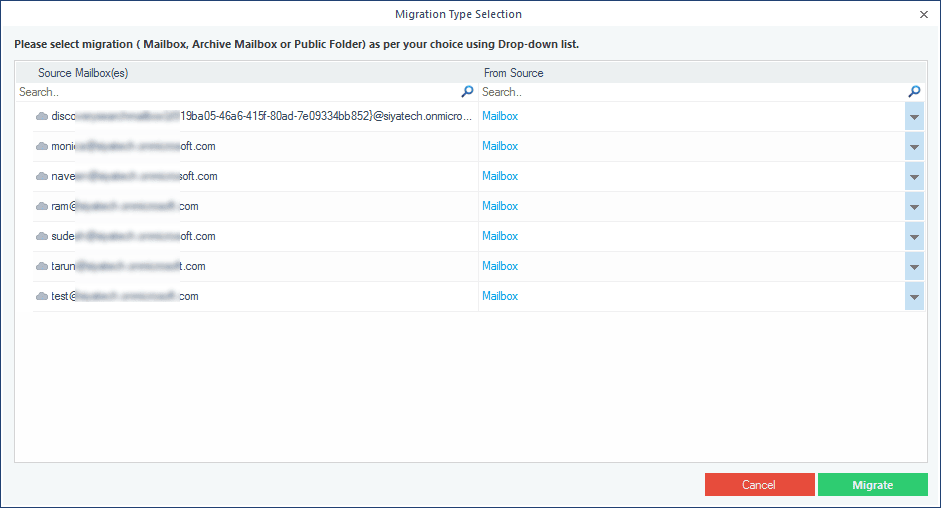 Applying filters to Office 365 mailboxes before exporting them to PST.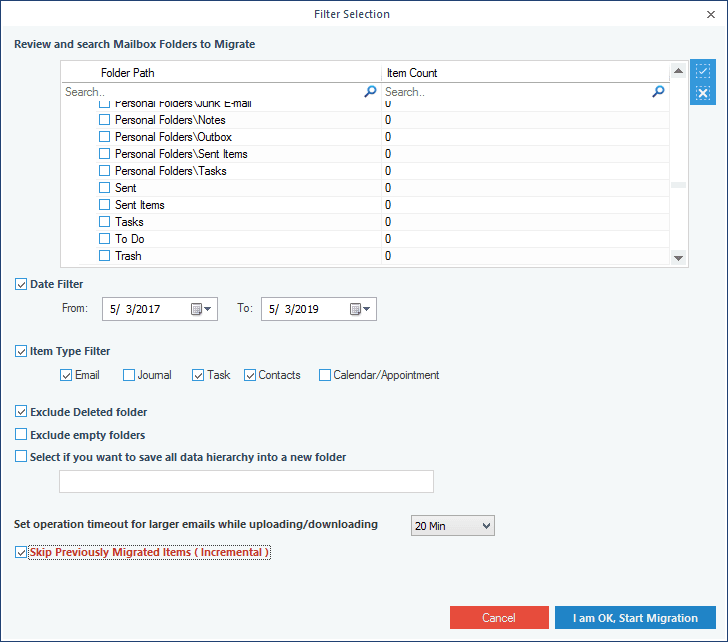 Selecting a format to export the Office 365 mailboxes.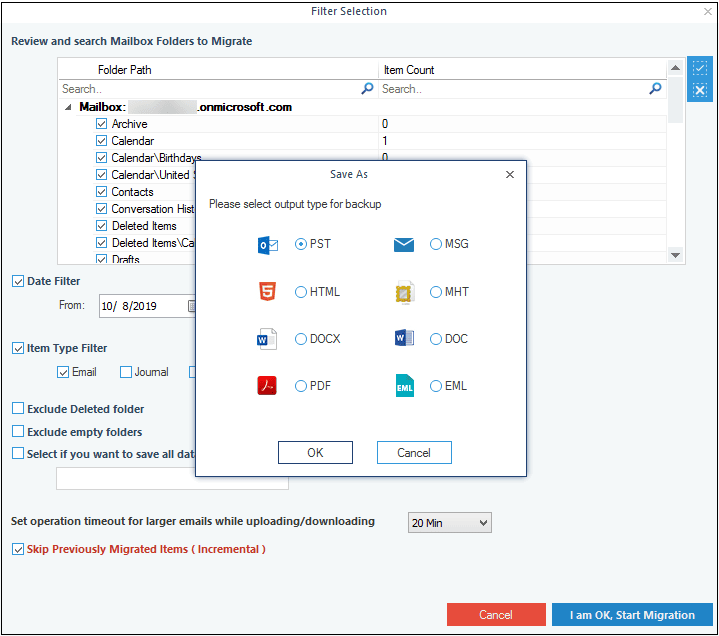 Selecting an ideal location for saving the exported mailboxes on your system.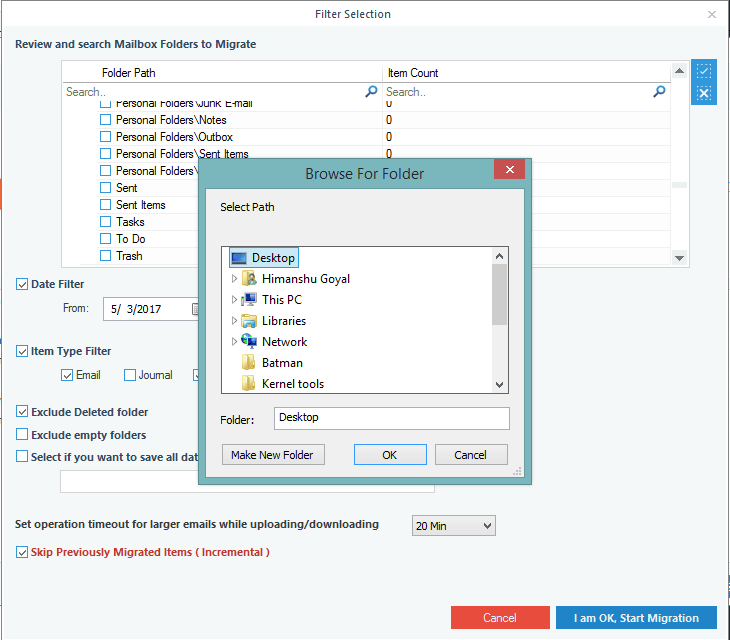 Completing the export process and saving the report to a CSV file.