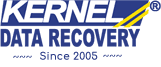 Incredimail Recovery Software
Recovers IncrediMail emails and contacts
Accurately recovers emails from IncrediMail .IMM, .IMH files and addresses from .IMB files
Recovers all mailbox data items including emails, email properties (like To, From, Subject, CC, BCC, Date, Time), attachments, images, etc.
Recovers accidentally deleted emails alongwith complete attachments and the data items that have been emptied from 'Deleted Items' folder
Allows opening recovered email messages directly in IncrediMail or can be exported and later-on imported to any other computer system where IncrediMail is installed
Offers user-friendly interface making email recovery process a much easier task
Supports IncrediMail Xe and IncrediMail Premium versions
Works well on Windows 10/8.1/8/7/Vista/XP/2000/98/NT/95 operating system platforms
Free to download evaluation version available
Easy Refund Policy
Perpetual License
Unlimited files recovery
Electronic Delivery
Incredimail Recovery - Recover corrupt Incredimail emails and Contact addresses
Kernel for IncrediMail is an eminent email recovery software that accurately and efficiently recovers lost, deleted or corrupt IncrediMail emails and contact addresses. The software flawlessly recovers damaged emails from .IMM, .IMH files, and recovers addresses from .IMB files.
IncrediMail recovery software recovers emails that got deleted accidentally, virus-attacked, damaged due to header corruption of .IMM, .IMH and .IMB files, media corruption, unexpected system shutdown, improper handling of IncrediMail email client, or even emptied from the 'Deleted Items' folder. The tool thoroughly scans damaged mail files during the recovery process, extracts email data, and then displays the recovered email data in a tree-like hierarchical structure from where user can select and save the required email messages at desired location.
Enriched with advanced and powerful QFSCI algorithms, the IncrediMail recovery software searches and restores lost emails with complete accuracy. The software offers an easy-to-use, self-descriptive, user-friendly graphical user interface that makes the entire email recovery process a much easier task even for novice users. The utility proves to be the best available solution for recovering lost, deleted, or corrupted emails and addresses instantly and accurately.
Give a Try Before you Buy Kernel for IncrediMail Recovery software is available as a free to download evaluation version to let users analyze its capabilities before purchasing its full version. The free demo version of the software accurately recovers deleted or damaged emails, displays preview of recovered email data, but restricts users from saving them. To save the recovered email data, the user must purchase the full version of the software.

IncrediMail:
IncrediMail Xe and IncrediMail Premium
Windows OS Platforms:
Windows 10/8.1/8/7/Vista/XP/2000/98/NT/95