Summary
Do you wonder why a video player shows errors while playing like why it is unable to play MP4 video file? Or why Windows stops while running a 1080p video? Why does a health file play blurry or pixelated? The following information will help you to overcome from all such questions with the best answers to repair MP4 videos.
Introduction
MP4 is the universal format designed for video files and each android, windows, and macOS device has the native support for this. Its also compatible with all kinds of video players and generally there is no error or loading issue with MP4 video files. But many users have faced a variety of error messages and it can be irksome to face them regularly.
To repair corrupted MP4 files, you must assess the cause of errors before trying to fix MP4 videos.
Incomplete video transfer or download.

If you downloaded a video from an online source or transferred from other device, then the transfer should be complete, or it won't play. An incomplete video will show 'unable to play .mp4 file' error. You require to repair MP4 file immediately.

Outdated video player.

There are multiple video players that are free to download, and they play MP4 video conveniently. Many users do not update such players and they become incapable of playing high resolution (1080p, 4K, 8K) videos.

Bad video compression

The video editors run the compression on videos to reduce their size for easier transfer or upload. If the video compression is done badly, then it can corrupt the video.

Malware, trojan, worm, virus attack.

A virus can attack a file in many forms and a video file is not immune to such threats as it does not have any encryption to protect from viruses.
Method-1. Use the topmost MP4 Video Repair tool to fix MP4 files
Your file may have become corrupt due to any above-mentioned reasons as the structure of file is damaged and needs you to repair corrupted MP4 videos quickly.
Video Repair software is an excellent MP4 repair tool that fights each type of corruption from all kinds of videos and repairs them fully. This video repair tool can scan unlimited MP4 files and recover them separately.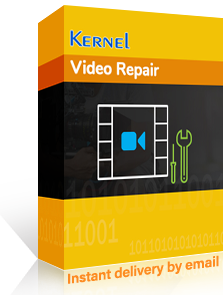 Video Repair Software
Obtain the best video repair tool especially capable in fixing corrupt MP4 video files. It offers a great compatibility with other video formats such as MP4, AVI, FLV, MOV, MKV, WMV, 3GP, 4FV, and may others.
Step-1. Add the videos in the application to fix MP4 format.
In the Home screen of the software, there is a Plus icon button to browse the corrupt video files. Click on it and go the location where MP4 is present. Select it.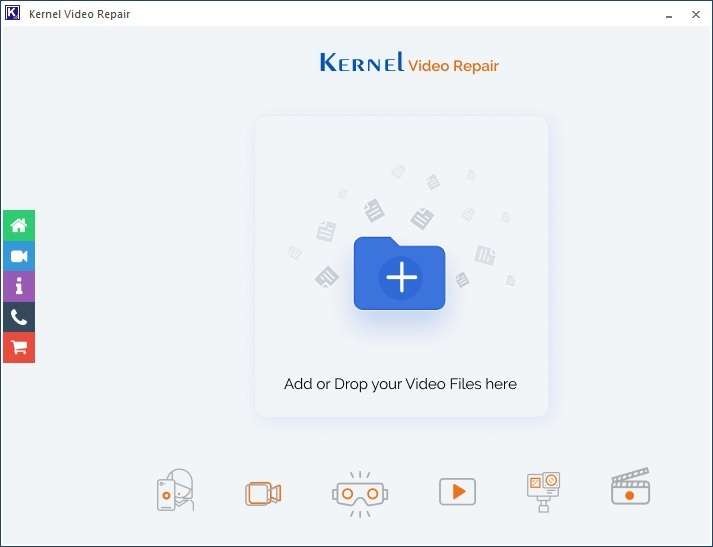 Step-2. Start to repair corrupt files.
After selecting the MP4 file, the repair process can be started. Before going ahead, you can select more videos from other formats too. Later, click Repair Files.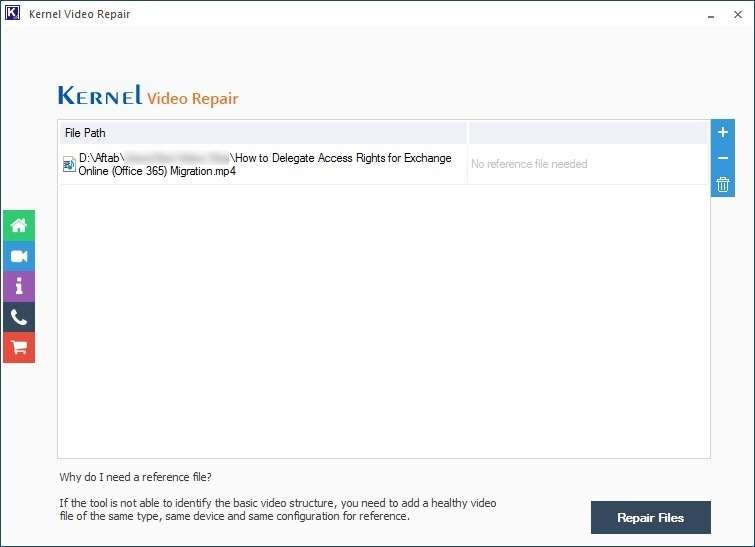 Step-3. Input the saving folder.
Select the folder location where you will save the healthy file after the Video Repair process is successful.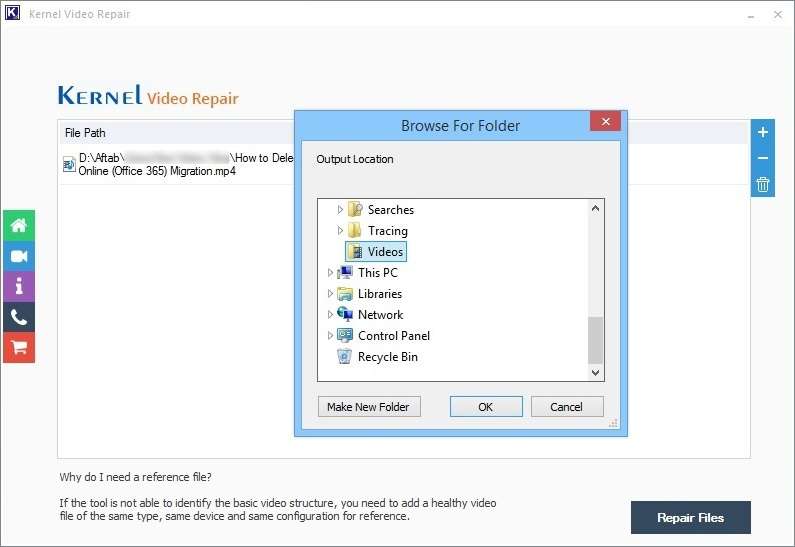 Step-4. Preview the repaired file and save the MP4 file.
The 'success' status shows that the process to repair MP4 is run successfully. Now, you can click on the adjacent link under 'Saved File Location' and go to the folder where healthy file is present. You can check the preview to make sure that there is no longer an error and functional problem in the video file.
At last, click the Close button to close the MP4 video repair tool.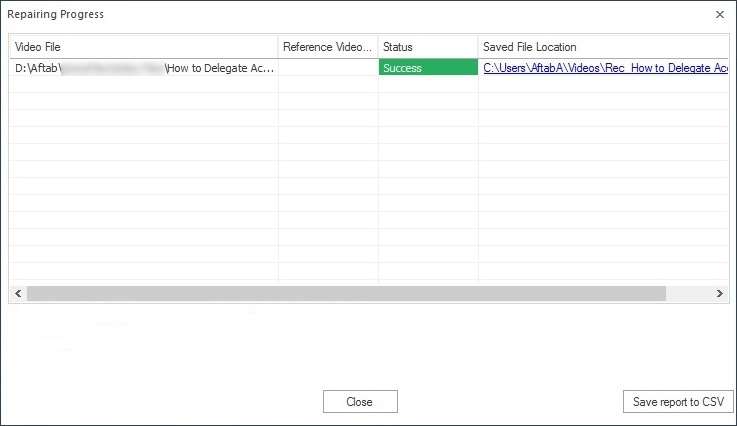 Method-2. Repair corrupted MP4 file using the VLC media player.
Our favorite VLC Media Player has a little-known ability to repair a corrupt video file at a minimal level. You can consider it as a freeware MP4 Repair tool because it can repair some video with minimal corruption. You can select the MP4 video and choose to fix at while the application starts to play it.
Step-1. Start to Convert/save file.
In VLC player, click on Media and choose Convert/Save option.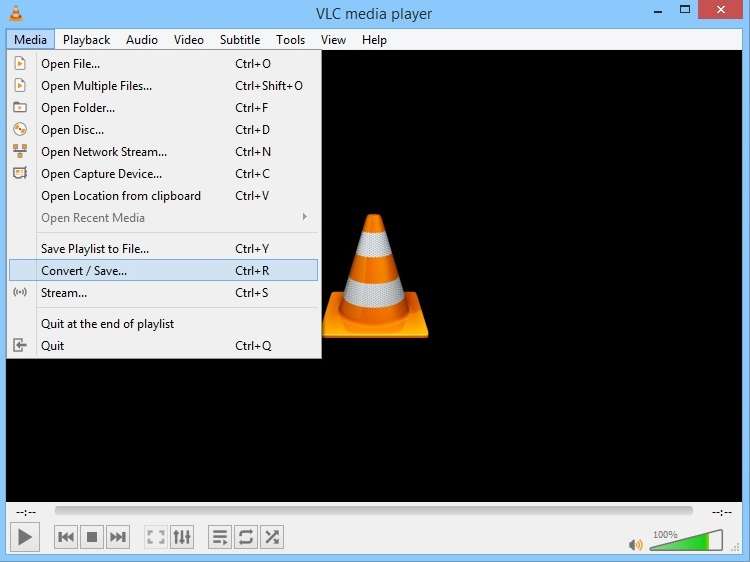 Step-2. Select the MP4 file showing errors.
Select such video file that is showing error using the Add button. You can select more than one file at once.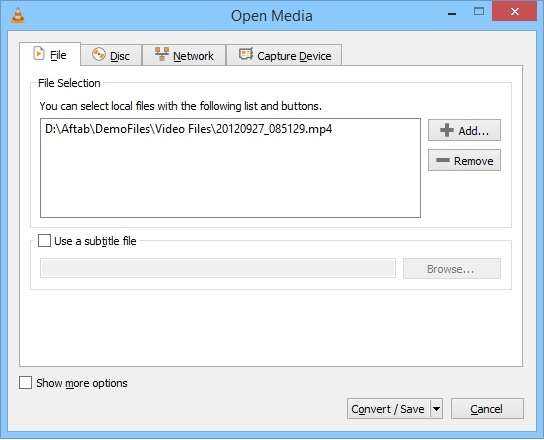 Step-3. Go to Preferences.
Preferences wizard has deep settings like a MP4 video repair tool to manage the videos effectively. Choose it.
Step-4. Select the Always fix option.
In the Input/Codecs section, there is a unique option 'damaged or incomplete AVI file.' Select the Always Fix option from the list. Click Save.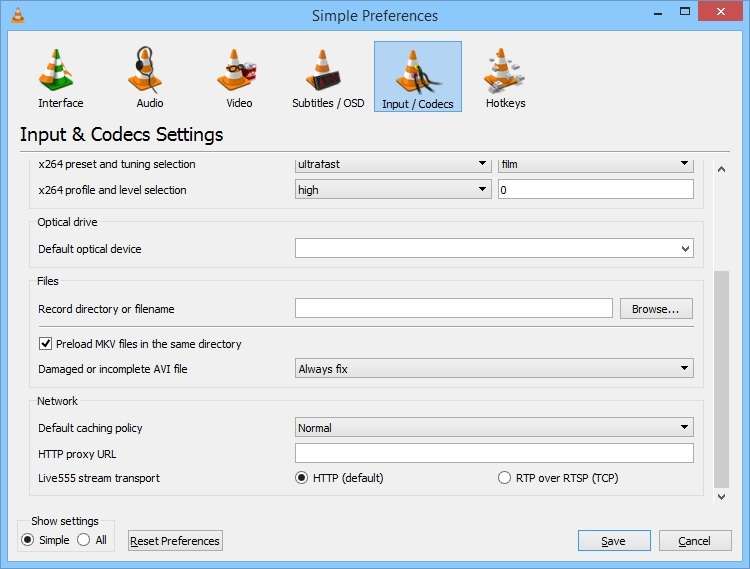 Key Pointers to avoid corruption in MP4 videos
It has become a normal incident where an MP4 gets affected due to hampering causes. Here are some key pointers that you can employ to lower the threats of corruption video files.
Before using either manual or professional MP4 repair tool to repair corrupted MP4, create a copy of it.
Keep the copy of videos file at an external device or cloud to make sure it is recoverable even if the whole system become corrupt.
Scan the video file after downloading it from any online source.