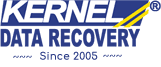 Kernel for Zip File Recovery Software
Repairs corrupt ZIP files of any size & restores all the data.
Quickly and efficiently repairs corrupt Zip archives in almost every condition
Supports multiple file repair in a single batch
Repairs all kind of broken .zip files
Examines the data integrity of file and capable enough to repair zip files with CRC errors
Provides option to recover selected individual files from the corrupt zip
Live Support feature available to assist users operate the ZIP Recovery software competently
Possess excellent compatibility with all the versions of window operating systems such as Window XP, 2003, 2000, 7 and 8
Provides user-friendly interface and so no technical expertise is required
Provides the preview of a complete list of all the files compressed in the corrupt ZIP file in a tree-like structure
Easy Refund Policy
Perpetual License
Unlimited files recovery
Electronic Delivery
Recover corrupted and damaged zip files
Zip files are compressed files used to store, backup and share data. Zip File Recovery software provides an excellent approach to maintain backups with compact size but once it gets corrupt, they can ruin the very essence of creating such files. Zip files are mostly created to easily transfer different kind of data within folders through mail. If such files get corrupted and you receive a corrupt file upon transfer, it really gets uncomfortable to deal with. Some of the most common errors that you might get encountered with the corrupt zip files and folders are:
File is corrupted, Winzip cannot open it
Cannot open file: It does not appear to be a valid archive
CRC(Cycle redundancy check) errors in downloaded zip
Kernel Recovery for Zip software can repair and fix corrupt ZIP files damaged due to CRC errors, virus corruptions, interrupted downloads. Zip File Recovery software provides solution to resolve zip corruption issues from any kind of zipped file. All it takes is just few minutes to repair zip file, and allowing users to get back data in its original format.
The great aspect about ZIP recovery software is its ability to perform complete scanning of the damaged ZIP file. The software is well integrated with QFSCI algorithm that in turn helps in searching, locating and finally extracting all the recoverable data from the utility. After recursive scanning, the recovered results are displayed in a tree-like structure from where the user can select the required files and save them at any desired location. With this efficient application, you can reuse damaged files without abandoning them.
Trial Version
User can evaluate the features and functionality of this Zip file recovery software by downloading its free trial version. The trial version has got all essential features of complete version and display a list of all repaired zip files in a hierarchical tree-like structure. But it restricts you from saving the restored file, and so to save the repaired zip file you got to purchase the full version of the software.

Supported Formats
All versions of Zipped files compressed with ZIP or any other compression utility
Operating Systems:
Windows 10/8.1/8/7/Vista/XP/2000/98/NT/95
Minimum Memory Requirement:
64 MB
Disk Space Requirements:
50 MB of Free Space
Can the software deal with CRC errors in downloaded ZIP file?
Yes, Kernel for ZIP File Repair deals with errors such as, "File is corrupted, WinZip cannot open it", "Cannot open file: It does not appear to be a valid archive", or "CRC(Cycle redundancy check) errors in downloaded zip" with same ease and precision.
Can I review the data recovered from corrupt ZIP file before saving it?
Yes, after recovery entire data is displayed in hierarchical manner for the user to preview and save accordingly.
Will it fix the data extraction problem due to broken Zip archive?
Yes, it fixes all sorts of problems with damaged ZIP file.
Do I need to be a technical expert while using this software?
No, the easy, interactive and user-friendly screens make entire ZIP recovery a piece of cake. The software requires no specific technical skills or expertise.
How many ZIP files can I add for the recovery?
The software supports multiple ZIP files repair in a single cycle.
Can I try the tool before purchasing it?
Yes, the software comes in free trial version that you can download and try before purchase. The free version allows user to repair and preview everything in hierarchical manner. In order to save anything, you must purchase complete Kernel for ZIP Repair tool.
I have old version of ZIP file, will the software repair my ZIP file?
Kernel for ZIP Repair supports all versions of ZIP files.
What are the minimum requirements of using this software?
Kernel for ZIP file Repair requires minimum 64MB memory for installation and 10MB of disk space. Software can be easily installed on Windows 95 with Internet Explorer 4.0 / 98 / NT 4.0 with Internet Explorer 4.0 / 2000 up to Service Pack 4 / XP (Home, Professional) up to Service Pack 3 / 2003 / Vista/ 7/ 8 / 8.1 / 10.