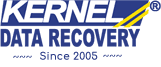 Kernel for PowerPoint Recovery software
Repairs corrupt PowerPoint presentations (ppt, pptx, pps, and ppsx), make them workable, instantly!
Efficiently fixes all errors and damages of PowerPoint files.
Restores severely corrupt PowerPoint files—in a matter of minutes.
Retrieves full presentations—including text, animations, formatting etc.
Perfectly repairs password-protected files, without any alterations.
Displays your recovered PowerPoint presentations, right after the recovery.
Try demo version (absolutely free)—to preview your lost Presentations immediately
Easy Refund Policy
Perpetual License
Unlimited files recovery
Electronic Delivery
Kernel for PowerPoint Features

Repairs PPT/PPTX/PPS/PPSX Files
The PowerPoint recovery tool specializes in scanning and fixing all kind of corruption errors of PowerPoint files—triggered from virus attack, software failure, unexpected system shutdown, bad sector on disk, etc. It allows you to efficiently repair corrupt PowerPoint file (ppt, pptx, pps, and ppsx), and restore total data at the same time.

Repair Gone Cases
Yes, it's absolutely feasible to repair severely corrupt PowerPoint files. PowerPoint Repair tool embeds two recovery modes: standard mode (for severe cases), and integrated mode (mild cases), allowing meticulous recovery of data depending upon the intensity of corruption.

Recovers Lost Presentations
The PowerPoint file which is not accessible to you, doesn't conclude that it has gone forever. Kernel for PowerPoint recovery tool, lets you to efficiently restore lost or inaccessible PowerPoint presentations—in a matter of jiffies. It extracts the total PowerPoint slides as it is—including master-slides, text, slide animations, sound effects, graphics and rest.

Maintains Full Integrity of Slides
Your PowerPoint files are restored in original health, while preserving each and every details, intact. Repair PowerPoint tool restores your presentations with original structure and layout, text, placeholders, headers and footnotes, and the remaining nitty-gritties.

Recovery for All
The PowerPoint repair tool supports the recovery all files, created from any version of MS PowerPoint program: 2013, 2010, 2007, 2003, XP, 2000, 97, and 95.

Easy Repairing
Repair your damaged PowerPoint files, without any technical skills. The tool has interactive interface that provides self-explanatory interface for hassle-free PowerPoint recovery. Restore your PPT files in three simple steps 1) load the corrupt PowerPoint file, 2) preview the recovered slides, 3) save it to the desired location.
Supported Formats
MS PowerPoint versions: 2013/2010/2007/2003/XP/2000/97/95
Operating System
Windows 10/8.1/8/7/Vista/XP/2000/98/NT/95 and Windows Server 2012/2008 R2/2008/2003 R2/2003
Minimum Memory Requirement
64 MB
Disk Space Requirements
50 MB of Free Space
How Kernel for PowerPoint can help users in eliminating Power Point corruption?
Power Point presentations become inaccessible after virus infection, unexpected computer Shutdown, Server crash and several other reasons. Repair PowerPoint tool swiftly restores Power Point presentation documents that become inaccessible due to any reason.
Can Kernel for PowerPoint eliminate all forms of Power Point corruption?
Yes, Kernel for PowerPoint Repair can fix and eliminate all corruption errors of the corrupt Power Point document. Some common PowerPoint corruption errors are listed below:
There was an error accessing the file
Failed to save target content. Mismatch with source detected. Unable to create target document
PowerPoint can't read file
What are file recovery modes of the Kernel for PowerPoint?
Kernel for PowerPoint recovery has two inbuilt file recovery modes:
Standard mode: This mode is designed to recover highly corrupt PPT and PPTX files of MS PowerPoint.
Integrated mode: This mode can fix minor issues of the Power Point file. It saves inaccessible Power Point presentations slides and other data in the new PPT/PPTX file.
Can Kernel for PowerPoint recovery recover deleted presentation slides of the PowerPoint file?
Yes, Kernel for PowerPoint Repair can completely recover deleted presentation slides of the Power Point document. It extracts all items such as master slides, primary slides, images, sound files, animations and others from corrupt PPT/PPTX documents.
What file formats are supported by the tool?
It restores inaccessible presentation documents that are saved in PPT, PPTX , PPS and PPSX file formats.
Is Kernel for PowerPoint recovery available for free download and use?
You can download and use evaluation version of the software absolutely free of costs. However, you must buy the software license key to save recovered Power Point documents on the computer disk.
Can Kernel for PowerPoint recover data from the password protected Power Point file?
Yes, It can also recovers slides from password protected PPT and PPTX files.
Justin Vendette
(Microsoft MVP) United States Waukesha, WI
File corruption occurs when a file is repeatedly transferred to a new location. Data is copied and written each time the file is edited, moved, or deleted.
View full review...
Client Testimonials
A corruption in MS Office file ceased all my crucial PowerPoint presentations. Kernel for PowerPoint recovery tool helped me in recovering my required PPTs with original embedded images and hyperlinks at the time of crisis, that too easily. "

Kay Sand, Hungary 

With this tool I have escaped my last minute meeting failures. It is a wonderful software that quickly repairs any sort of PowerPoint corruption. In fact, I have also successfully repaired a few severely corrupted files with this tool. It is 100% reliable and worth the money. "

Kunal Dewaria, Maharashtra

Finally, got back my most important PowerPoint file back. Facing the PPT file corruption was nothing more than a nightmare for me. But thanks to this Kernel for PowerPoint software, I was able to restore the file but the software helped me get back entire data without disturbing the data integrity. What I liked most about the software was its two recovery modes – Integrated and Standard, effective enough to fix the error. "

Anny Murocoo, Melville, New York

I had accidentally lost PowerPoint presentations, upon an abrupt system crash. The file got completely inaccessible upon the system reboot—might be due to corruption. Thankfully, I was able to recover it back using Kernel for PowerPoint tool. It has saved my hours of efforts, in a few simple mouse clicks. The tool has recovered each and every PPT slides without disturbing its original formatting and structure. The good thing about the tool is the display of recovered presentations (PPT slides), before saving it to the drive. "

Bryan Martin, Sweden
| Software Features | Trial Version | Licensed Version |
| --- | --- | --- |
| Repairs all PowerPoint files (PPT, PPTX, PPS, and PPSX ) | | |
| Preview of Recovered slides | | |
| Preserves original integrity | | |
| Supports all MS PowerPoint versions: including 2013 | | |
| Option to save recovered presentations | | |
| | | |