Search from Backup and Restore
Search from Backup and Restore
Kernel for Exchange Server recovery tool is highly supportive in restoring full or partial backups precisely from the backup files for EDB, Live Exchange and Office 365. It even captures the permanently deleted items from the mailbox and highlights the same in red color for users to differentiate easily. The most interesting element of this tool is its user friendly interface which allows quick and exact recovery within few clicks.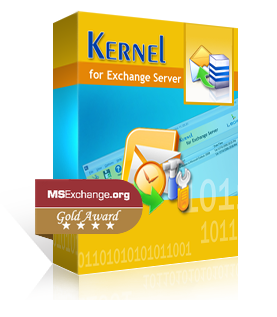 Powerful Search Functionality
Search individual or multiple EDB, Live Mailboxes and Office 365 from single console
Save custom searches to avoid having to re-create specific searches every time
Allow further filtration of Search results by introducing search within search parameters
Search for mailbox items based on 'message subject' or 'message body', To, From etc.
Search for mails basis mail properties like Category, Importance, Read Status, Message Class and Message Size.
Search based on granular message size criteria (Min Kb – Max Kb)
Search based on 'attachment name', 'attachment type', 'attachment size'.
Search based on text and/or specific words or phrases residing in the attachment content
Search for messages based on time submitted, sent, received or modified
Search for messages in preview mode reviewing multiple sources from single console
MS Outlook:
MS Outlook 2016/2013/2010/2007/2003/2002/2000/98/97
MS Exchange Server:
MS Exchange Server 2016/2013/2010/2007/2003/2000/5.5/5.0
Windows OS Platforms:
Windows 10/8.1/8/7/Vista/XP/2000/98/NT/95
Windows OS Platforms:
VMware® Server 1.0x, 2.x
VMware® Workstation v6.0x for Windows
Microsoft® Virtual PC 2007
VMware® ESX 4.0, ESXi
System Requirements:
Pentium Class Processor
Minimum Memory : 2 GB
Disk Space : Minimum 100 MB Free Space
Nicolas Granata

(Microsoft MVP) Argentina
"If you work as Exchange Server administrator, sometimes you face certain situations where you have to do a recovery for a mailbox for different reasons as can be hardware failure, recover information or a disaster recovery."
View full review...
Krishna Kumar

(Microsoft MVP) Bangalore
"Exchange Server is one of the most business critical applications in an organization; accessed by everyone in the organization, everyday and round the clock. It can be from their outlook client, tabs, mobile devices etc."
View full review...