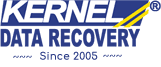 Kernel for Word Repair Tool
Safe recovery of corrupt MS Word documents supporting any version
Successfully resolves corruption errors of MS Word files
Supports multiple MS Word formats (.doc, ,docx, .dot, .docm, .dotx, .dotm)
Quick recovery of large-sized Word documents
Safely preserves original content—images, table, formatting, signatures, and rest.
Live preview of your repaired documents, right after the recovery
Full support to Rich Text Format (RTF)
Supports all modern versions of MS Word: 2016, 2013, and prior versions.
Download quick Demo Version, to view all recovered docs for free.
Easy Refund Policy
Perpetual License
Unlimited files recovery
Electronic Delivery
Kernel for Word Repair Tool Features

Full Word File Recovery
Repair corrupt MS documents without worrying about its severity of corruption. The MS Word recovery tool specializes in fixing corruption errors (both mild and severe), and restoring the document without any loss of data.

Recover Multiple Docs at Once
Word Repair tool allows adding and repairing of multiple corrupt documents in a single attempt, for a quick and effortless doc file recovery.

Recovery of large-sized Docs
Repair your oversized Word documents with ease. Word Repair tool extracts full content of large-sized Word files without taking much time and altering the original content.

Multiple Word Formats Supported
Recover MS Word files, created in any version of MS Word program, chiefly— 2016, 2013, 2010, 2007, 2003, XP, 2000, 97, and 95. It allows repairing Word files of various formats, such as, doc (Word 95-2003), docx (xml-enabled Word docs), doctm, docm, dotx, and dot.

Preserves All Properties
Restore MS Word files with complete assurance of original data integrity. The MS Word recovery tool restores MS documents, embedded with original text, formatting, tables, graph chart, URLs, headers and footers, bullet lists, etc.

Simple to Use
The Word repair tool has interactive software interface, which is extremely easy to understand and operate. Recover your corrupt Word file in three simple steps—a) load your corrupt Word file(s), b) preview the added doc file(s) before scanning, c) Save the healthy files.
Supported Formats
All MS Word versions including MS Word 2016/2013/2010/2007/2003/XP/2000/97/95
Operating System
Windows 10/8.1/8/7/Vista/XP/2000/98/NT/95 and Windows Server 2012/2008 R2/2008/2003 R2/2003
Minimum Memory Requirement
64 MB
Disk Space Requirements
50 MB of Free Space
On what situations, Kernel for Word repair can be used?
Kernel for Word recovery is designed to fix all types of Word corruption. It troubleshoots both minor and major issues of the MS Word document.
How can we know that Word documents are damaged
MS Word fails to corrupt Word documents and generate error messages as listed below:
The file xxxx.docx cannot be opened because there are problems with the contents
Word cannot open the document: user does not have access privileges
The document name or path is not valid. Try these suggestions. Check the file permissions for the document or drive. Use the File Open dialog box to locate the document
MS Word files (.doc) fails to open
What are file formats supported by Kernel for Word recovery?
Kernel for Word repair supports documents saved in .doc, .docx, .dot and .dotx file formats
Do I need specific trainings or skills to operate this software?
Kernel for Word File Repair is embedded with simple GUI features and therefore, it can be easily operated by users without any specific training or skills.
Can Kernel for Word repair be used as freeware tool?
No, you cannot use Kernel for Word recovery free of costs. However, you can use free version of this software to get an idea about software working.
What are limitations of free version of the Kernel for Word recovery?
Repair Word tool is available in free version that shows repaired Doc and Docx files in a tree like structure. However, free version cannot save repaired Word documents on the computer disk. That feature is available only in full version of this software.
Justin Vendette
(Microsoft MVP) United States Waukesha, WI
While home users very rarely move files at a constant rate, the business user will often have heavy file transfer rates along with accidental corruption.
View full review...
Client Testimonials
After spending hours on an important document when I finally made last minute changes, an error showed up denying to save the word document. That is when I tried this professional tool and retrieved my document as it is. I would give this Word repair tool 5 stars for easy access and instant results. "

Alexander Rosser, Canada

Being a blogger I do my rough work on word file most of the time and at several instances the file got inaccessible. I purchased Kernel for Word 2 years back and have utilized it several time from then. The tool worked consistently well for me all the time and made my work flawless. "

Joan woods, Florida

I liked Kernel for Word for its quick operations and user friendliness. It's a one-time purchase with unlimited usage and free updates. Moreover, it repairs multiple files at a time without affecting their properties and content. "

Mary H. Moore, Denmark

With most spontaneous and easy to understand features, I would prefer Kernel for Word over other word recovery applications. The tool provides me with accurate results, the way I always want, with no changes in my original word file. For me it's the best among all. "

Keith J Patrick, Finland

Loved the tool. It is very easy to use and reliable. Works exactly as shown in the demo version and serves the purpose of true value for money. "

Liz Sebistian, USA
| Software Features | Trial Version | Licensed Version |
| --- | --- | --- |
| Fixes errors of MS Word files | | |
| Repairs multiple Word Documents simultaneously | | |
| Repairs multiple Word Documents simultaneously | | |
| Supports all versions of MS Word (including 2016) | | |
| Save recovered MS Word documents | | |
| | | |