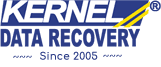 Kernel for Impress Repair software
Repairs Impress files (ODP) and restores the entire data.
Competent enough to repair heavily corrupt ODP files in all conditions
Allows successful recovery of all images, graphics, animations, sound files, etc. from corrupt .ODP presentations
Available with Demo version so that users can test the software
Displays preview of every single restored Meta data from corrupt OpenOffice Impress files
Supports every version of OpenOffice Impress
Provides interactive GUI that makes it a very user-friendly ODP file repair tool
Acts as standalone software and so no additional application is required to repair ODP file
Easy Refund Policy
Perpetual License
Unlimited files recovery
Electronic Delivery
Repair Corrupt OpenOffice Impress Files
Open Office Impress is an efficient alternative to create presentations but corruption cases have no alternatives. Corruption in ODP files can lead to loss of different important data present in it. Kernel for Impress can be used for recovering data from corrupt and damaged Open Office Impress file.
In general, ODP files are an efficient medium to create presentations for meetings, trainings, conferences etc. Sometimes, they are exposed to hardware corruption issues or virus attacks making the data lying within inaccessible. In such a situation, you can use this Kernel for Impress software to repair files and get you valuable data back.
Usually, the most common error messages that you got to face when an .odp file of OpenOffice Impress gets damaged are:
"The file 'file.odp' could not be repaired and therefore cannot be opened."
"The file Slide show.odp is corrupt and therefore cannot be opened."
'file.odp' is corrupt and therefore cannot be opened'.
"Error message: "NetRender.odp error."
"Error message: "Presentation gone."
"Error reading file."
Kernel for Impress provides you with instant ODP file repair solution from Open Office Impress files. Text, images, slides, master slides, animations, embedded objects, Unicode characters are successfully recovered and saved in new and healthy Impress file. In fact, the software has been devised in such a manner that it resolves the above-mentioned error messages, and lets you recover all your data while retaining the original formatting.
Trial Version
Free trial version of this software is available at free of cost. As a user, you can download the trial version and analyze the software capabilities before making any decision to buy the full version of the software. Though, as user you must remember that the trial version restricts you from saving the complete data, it displays words 'demo' and 'demo restriction' in place of original text and images. Also, it recovers any three images from the file. To view and save complete text and images successfully, you must purchase the full version of the software.

Supported Formats
Supports all versions of OpenOffice
Operating System
Windows 10/8.1/8/7/Vista/XP/2000/98/NT/95 and Windows Server 2012/2008 R2/2008/2003 R2/2003
Minimum Memory Requirement
64 MB RAM
Disk Space Requirements
50 MB of Free Space