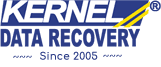 Kernel for Draw Repair Tool
Fixes all Draw (ODG) files corruption issues + Restores total data successfully.
Quickly repairs damaged ODG files
Recovers data from heavily corrupt ODG files
Restores complete data with images, text, pictures, graphics, clip-arts, etc
Restores original formatting, layout and structure
Simple procedure to perform recovery. Just select and scan the file for recovery
Supports every version of Open Office for file repair
Easy Refund Policy
Perpetual License
Unlimited files recovery
Electronic Delivery
Repair Deleted .ODG Document
Kernel for Draw is an Open Office Draw repair software program which repairs corrupt and damaged ODG files and recovers complete data stored within them.
Open Office is an open source application to create documents, spreadsheets, presentations and more. Open Office Draw allows creating presentations with all kind of graphics, images, texts, and more. Presentations are generally created for displaying various project works for office, organizations and business discussions. Corruption of such a file can leave you highly disappointed as it takes relatively large amount of time and effort to come up with good presentations.
Use Kernel for Draw to get back all your data from damaged ODG files. It effortlessly repairs corrupt Open Office Draw files and saves them into new files with all inclusive data. ODG repair tool restores complete data from damaged files including texts, images, pictures, graphics, clip-arts, and more.
When Open Office Draw files get corrupted, it may exhibit various error messages when you try to open such ODG files. A few types of errors which are normally displayed and can be easily overcome with Kernel for Draw are:
The file is corrupt and therefore cannot be reopened. Should OpenOffice.org repair the file?
General Input/Output error
The file could not be repaired therefore cannot be reopened
Just select the damaged ODG file and scan it with this repair software. The software extensively scans the corrupt file, extracts all data within them and stores them into new files.
A free to download version is available which helps to check the capabilities of the software before purchasing it. The free demo software is unable to save complete text and images as it displays words 'demo' and 'demo restriction' in place of original text and images. Additionally, only any three images will be recovered with demo version software.
Get the full version of get rid of all these limitations and quickly repair Open Office Draw files.

Supported Formats
Supports all types of ODG files created by any version of OpenOffice
Operating System
Windows Windows 10/8.1/8/7/Vista/XP/2000/98/NT/95 and Windows Server 2012/2008 R2/2008/2003 R2/2003
Minimum Memory Requirement
64 MB RAM
Disk Space Requirements
50 MB of Free Space