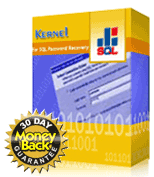 Recover the lost/forgotten passwords of SQL databases - SQL Password Recovery Tool
Kernel SQL Password Recovery software provides the one- stop solution to recover password for the password protected MDF (Master Data File) files.
Users use passwords to protect the databases from security breaches and unauthorized access. But there are times, when the passwords can be lost or forgotten. Kernel SQL password recovery software effectively restores passwords and allows you to access your protected SQL Server database files (.MDF) despite of the length and complexity of the password.
The MDF files use strong encryption algorithms to set passwords for the databases. These passwords are not easily decrypted and need some robust password recovery mechanism. The software recursively scans the password protected SQL database file and instantly generates the password. The generated password is an alternate password (NOT the Original Password) that unlocks the MDF file.
The demo version of the SQL Password Recovery Software is available FREE so that you can check and trust performance of the software. With the DEMO version, you can view only two characters of the recovered password whereas FULL version of the software displays the complete password.
Kernel SQL Password Recovery supports password recovery from SQL Server 2000.
Features for SQL Password Recovery

Instantly recovers passwords from the password protected SQL Server database files

Supports password recovery from SQL Server 2000

Multilingual password recovery support

System Requirements for SQL Password Recovery

Operating System: Windows 95/98/NT/2000/XP/2003/Vista/7/8
Minimum 64MB of RAM
Online Chat Support
Product Screenshot for SQL Password Recovery

Enlarge Screenshot
Online Product Demo - SQL Password Recovery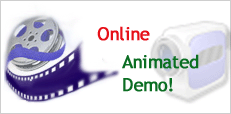 FAQ for SQL Password Recovery
Product Awards - SQL Password Recovery
Client Testimonials - SQL Password Recovery